Jupiter hammers down first FSL championship
Pitching, small ball complete turnaround by Marlins affiliate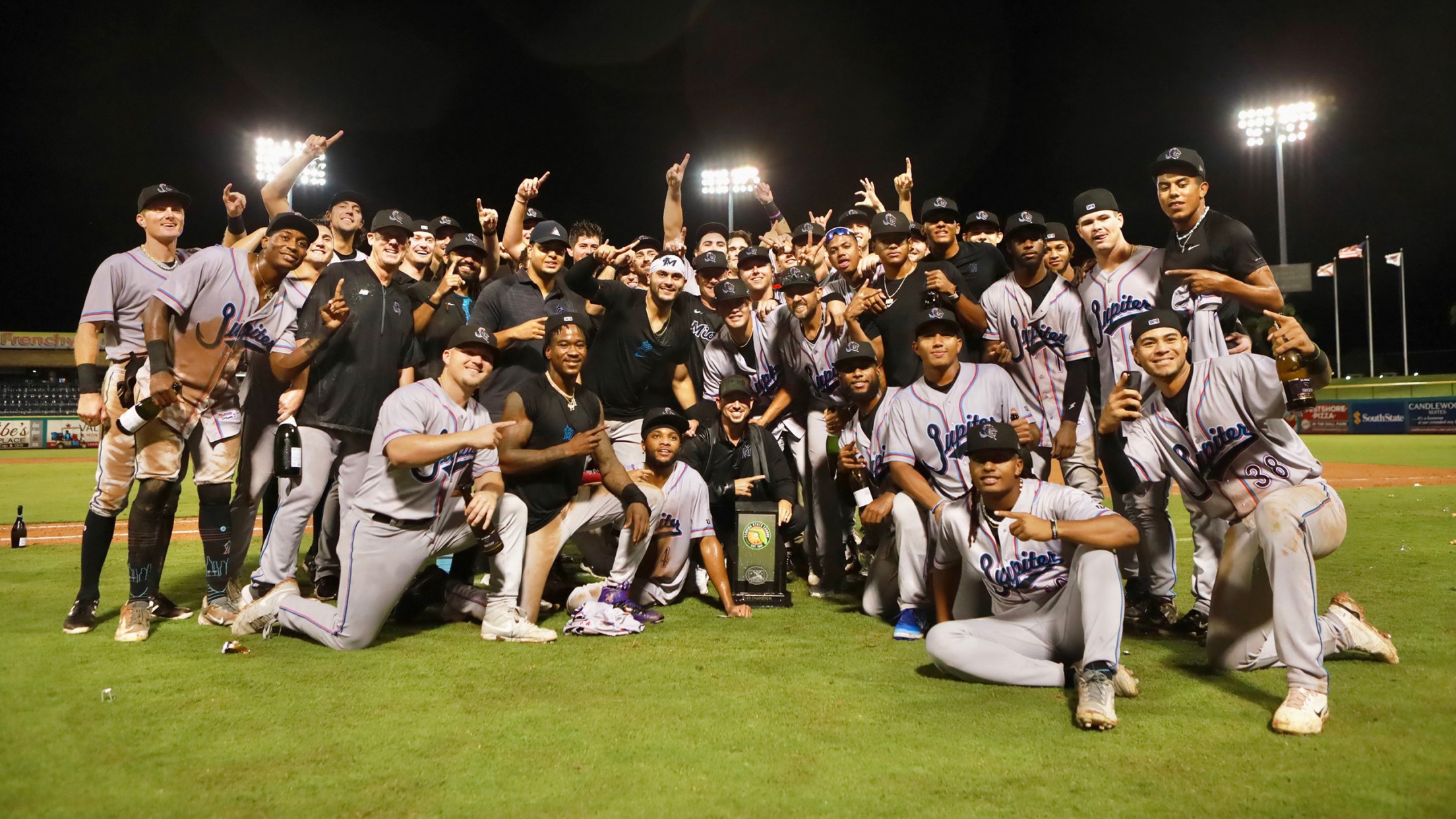 It took a first-year manager to steer the Jupiter Hammerheads, the Marlins' Single-A affiliate, to their first Florida State League championship. After going 35-31 in both the first and second halves of the season, Nelson Prada's Hammerheads were a model of consistency in the East Division this season. And Jupiter
Hammerheads blank Blue Jays, clinch 2023 playoffs
Jupiter to take on Palm Beach in FSL East series Sept. 12-15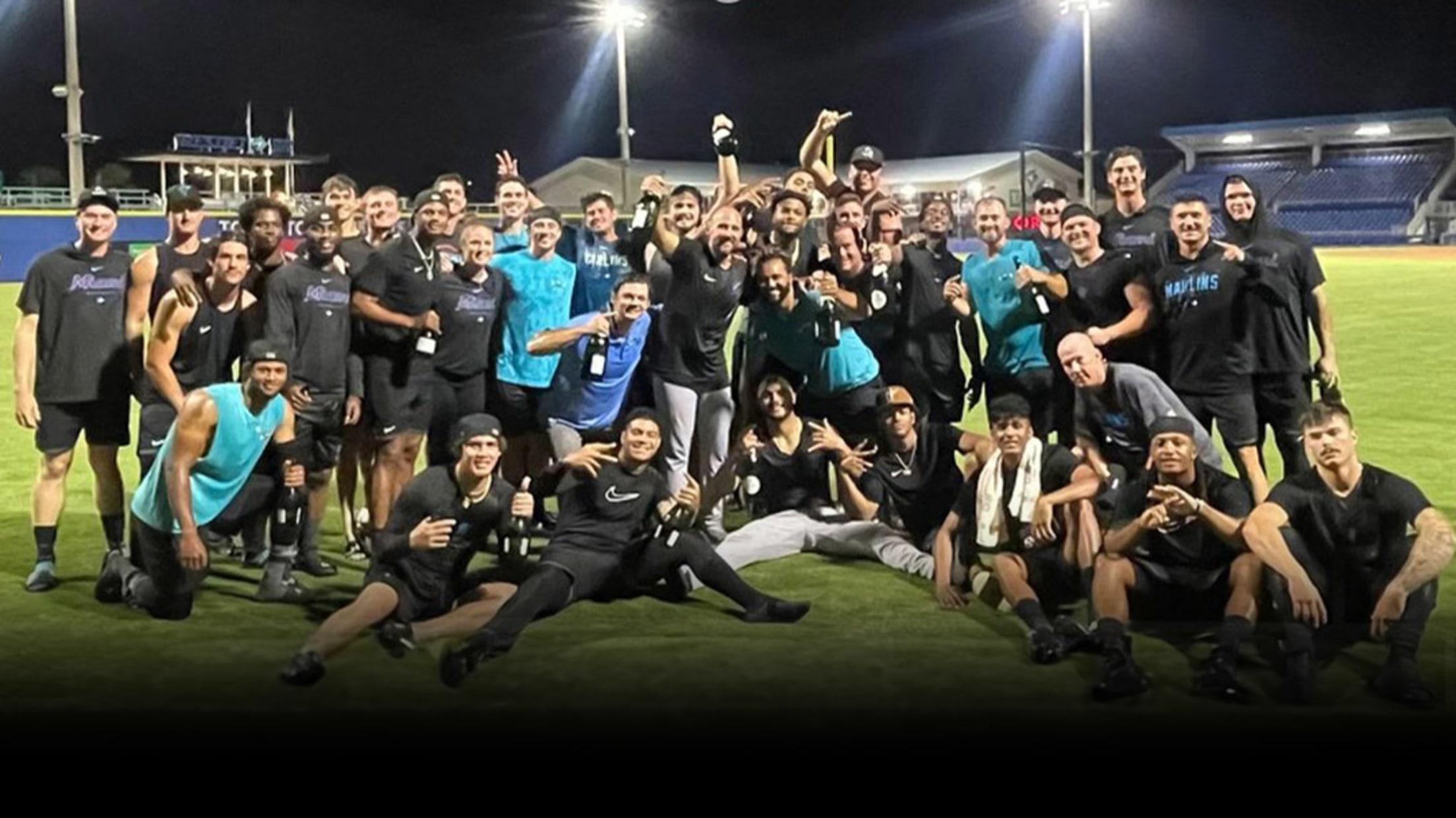 Jupiter is heading back to the Florida State League playoffs after a 5-0 victory over Dunedin on Tuesday night. The first-place Hammerheads (66-61) clinched the second-half of the FSL's East Division with the win, setting the stage for the team's first postseason appearance since 2012. Jupiter will take on Palm
Meyer flashes otherworldly repertoire for Jupiter
Second-ranked Marlins prospect spins 3 scoreless in Single-A debut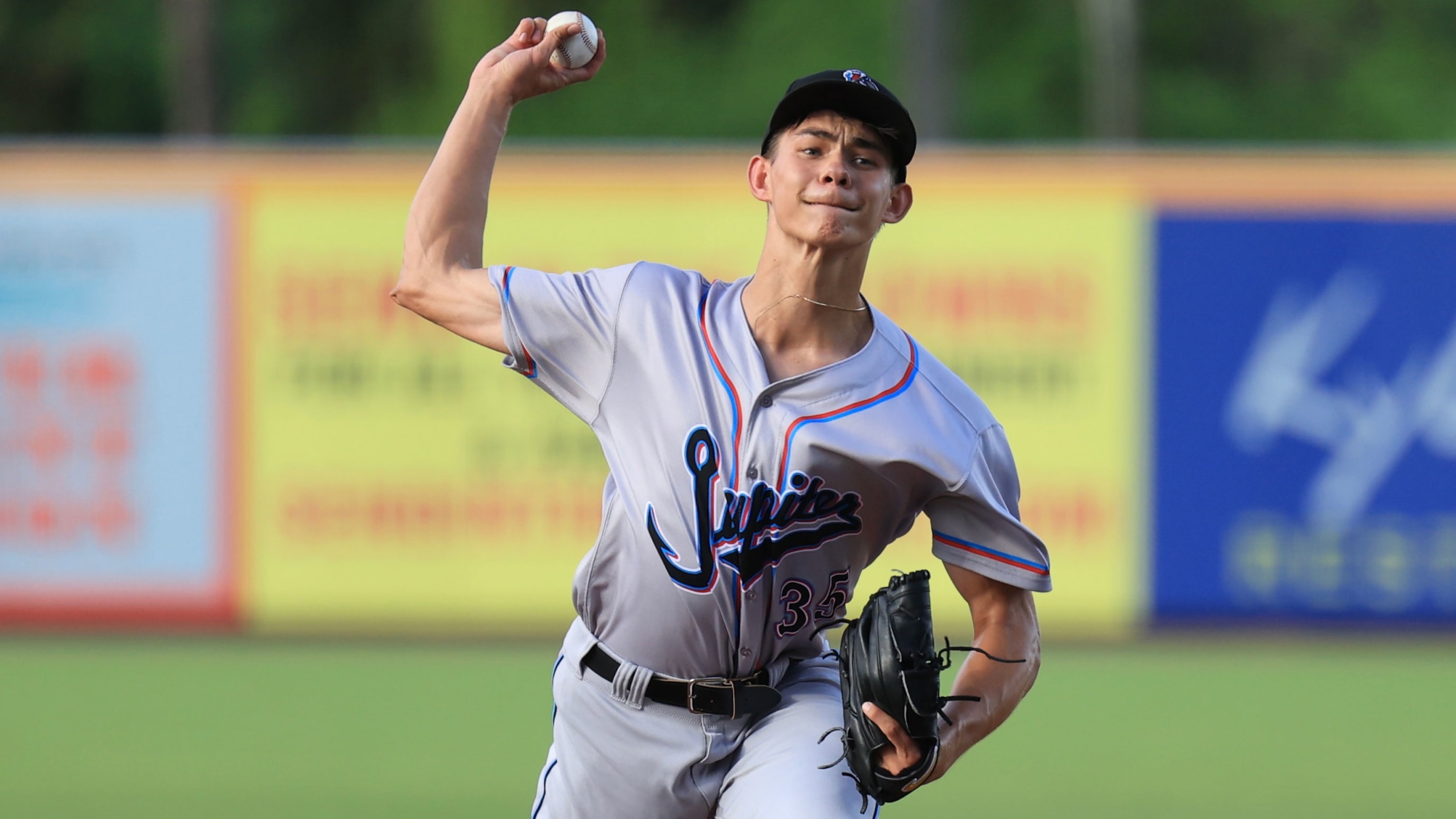 Next up in the Marlins' pitching pipeline: Noble Meyer. The 2023 first-round Draft pick (No. 10 overall) took the mound for the first time with Single-A Jupiter on Saturday in a 5-4 win at Clover Park, and flashed a repertoire that showcased why he was the first prep arm off
Who needs hits? Jupiter's Lewis steals 5 bases
Marlins prospect's feat only done 8 times in Minors since 2005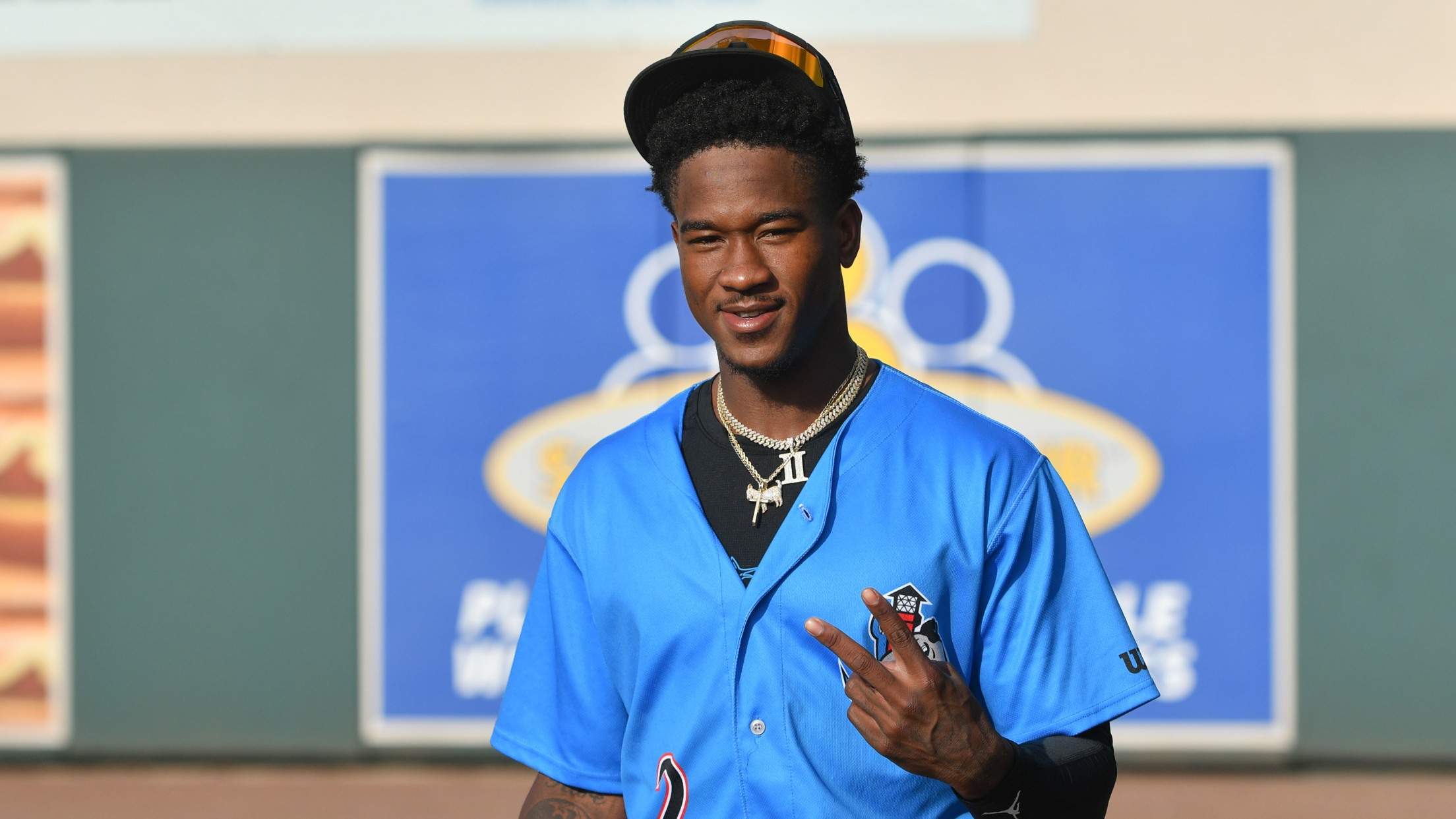 At first, it looks like a misprint. Five steals on zero hits? How can that be? What Ian Lewis accomplished for Single-A Jupiter on Wednesday night was so rare it's been done just once in AL/NL history dating back to 1901. (The lone big leaguer to pull off the five-steal,
Copa de la Diversión transforms ballpark fare
Sugar Land, Beloit among clubs taking local flavor to next level
Each month, MiLB.com spotlights a particular aspect of Copa de la Diversión, Minor League Baseball's Hispanic fan engagement initiative sponsored by Nationwide, the program's official insurance partner. After focusing on the new on-field identities for 2023 and some of the clubs' community connections, this edition dives into the ballpark food
Grizzlies, Jumbo Shrimp honor Negro Leagues
Fresno and Jacksonville don alternate identities, salute rich history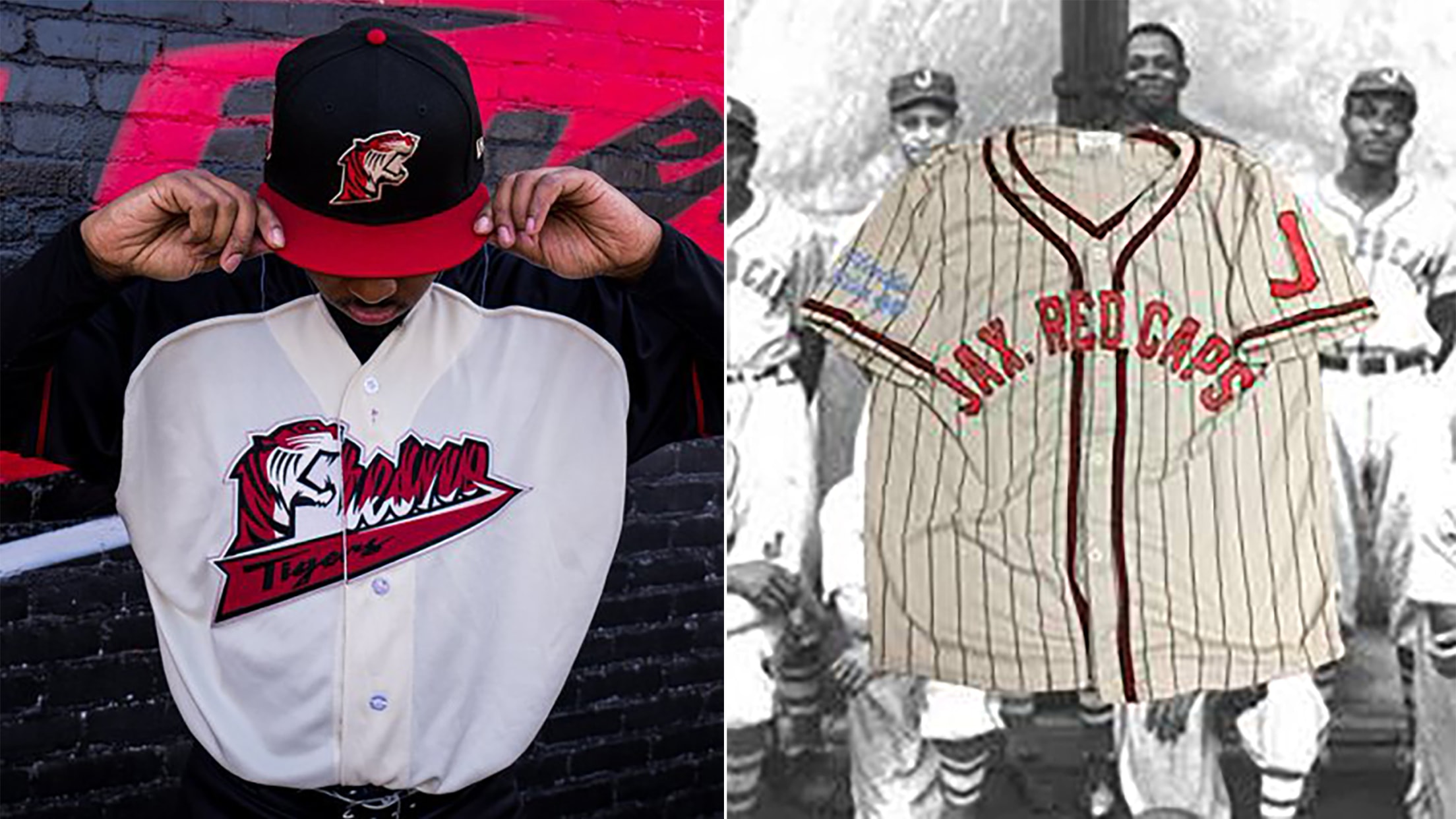 For the second consecutive year, the Fresno Grizzlies transformed into the Fresno Tigers to pay tribute to the 1946 West Coast Negro League baseball team on Friday night at Chukchansi Park. Since scant visual representation of the Fresno Tigers has survived, the club donned newly reimagined Tigers uniforms as part
With mom's support, Morissette hits for cycle
Marlins prospect becomes 2nd Blue Wahoo to achieve mark in '23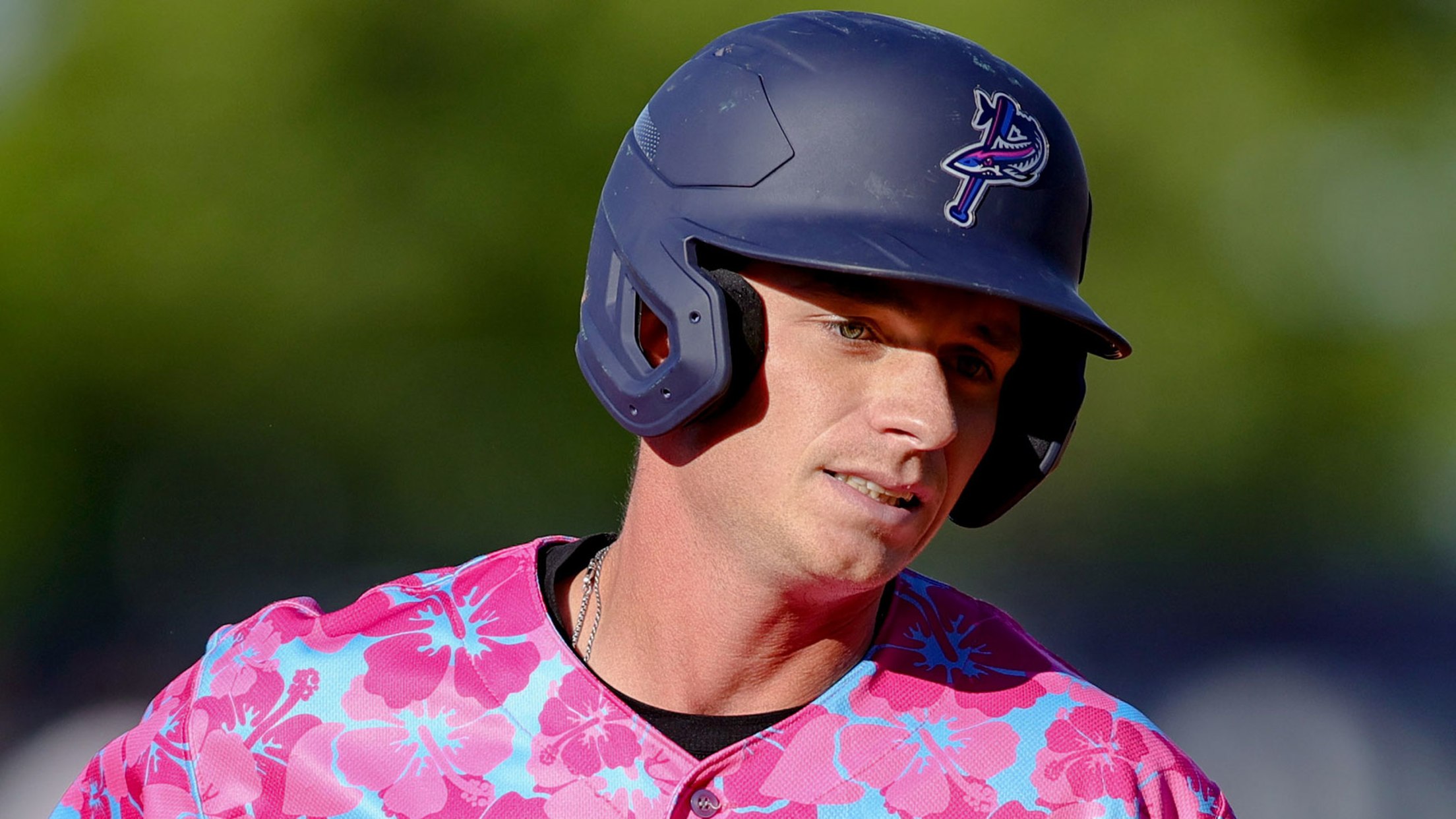 With his mother in the stands for the first time in his professional career, Marlins No. 20 prospect Cody Morissette hit for the cycle in Double-A Pensacola's 12-9 victory over Mississippi on Tuesday night. "Definitely a really, really cool experience for me and my family," Morissette told MLB.com of his
The best of the Marlins' Minor League ballparks
From Jupiter to Jacksonville, affiliates packed with enthusiasm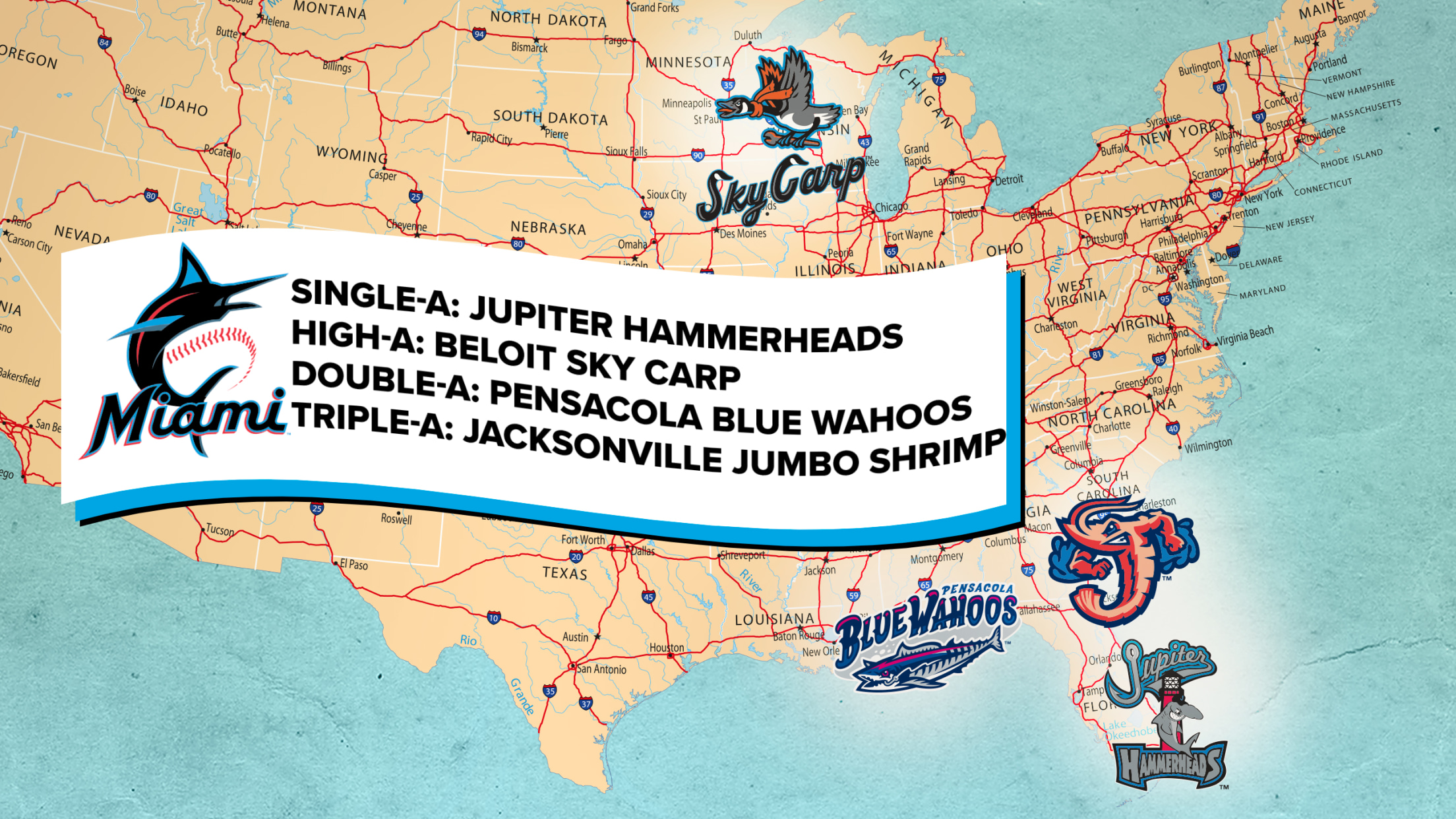 The Minor League Ballpark Guides series brings all the most fun features of Minors ballparks across America (and one in Canada!) onto your desktop, tablet or mobile device, whether you're interested in taking a virtual tour from where you sit or planning a trip to catch some games. Here, we
Jumbo night: Triple play, 20 runs and ... a wedding?
Jacksonville pulls out all the stops in action-packed victory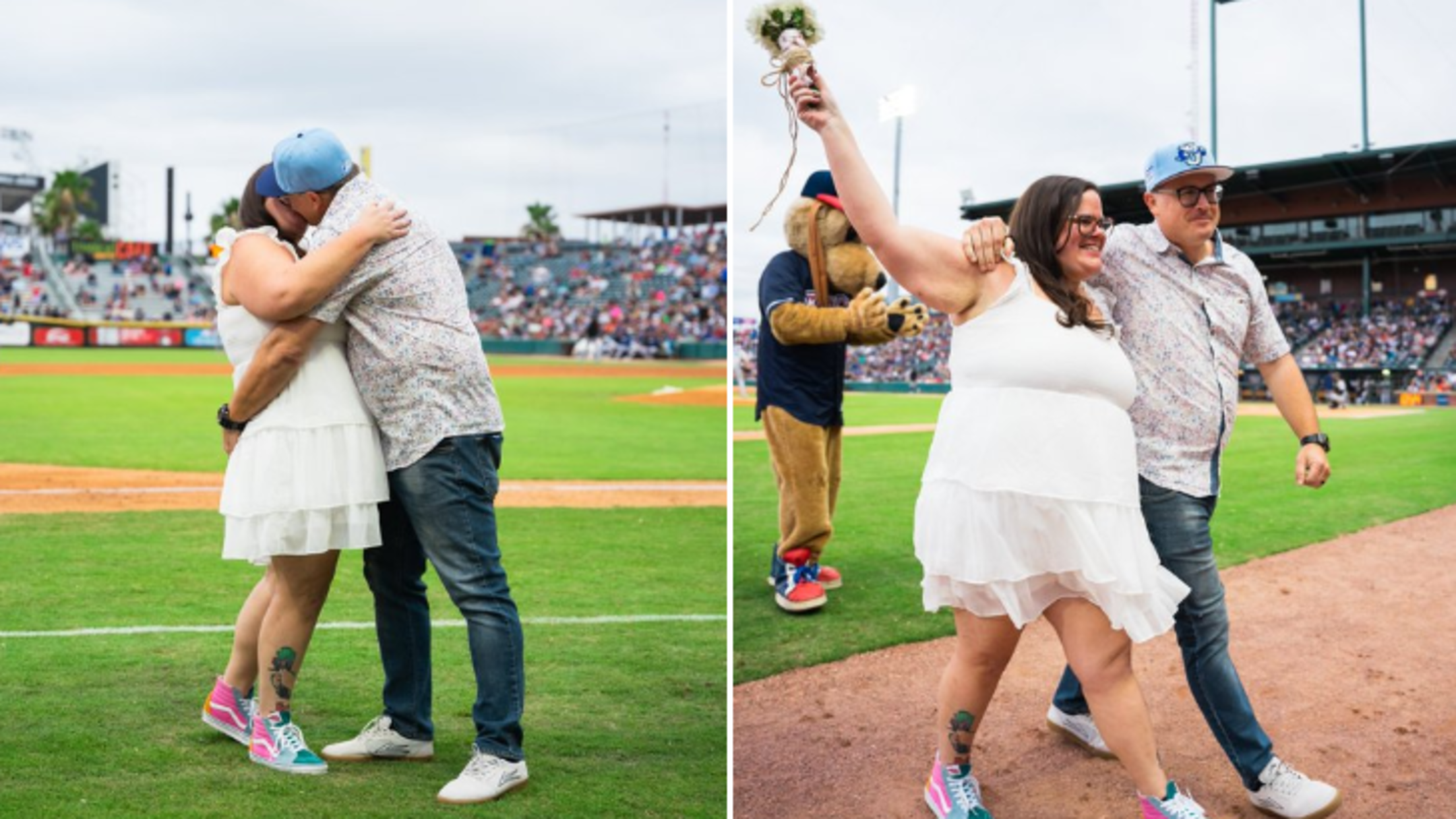 A lot of things happened at the Jacksonville Jumbo Shrimp game on Saturday. It started with a triple play to escape a jam in the first inning and ended with the Marlins' Triple-A affiliate hitting two grand slams and putting up 20 runs in a home game for the first
Danas, Mesas get in some extra bonding time
Two sets of prospects mark National Brother's Day differently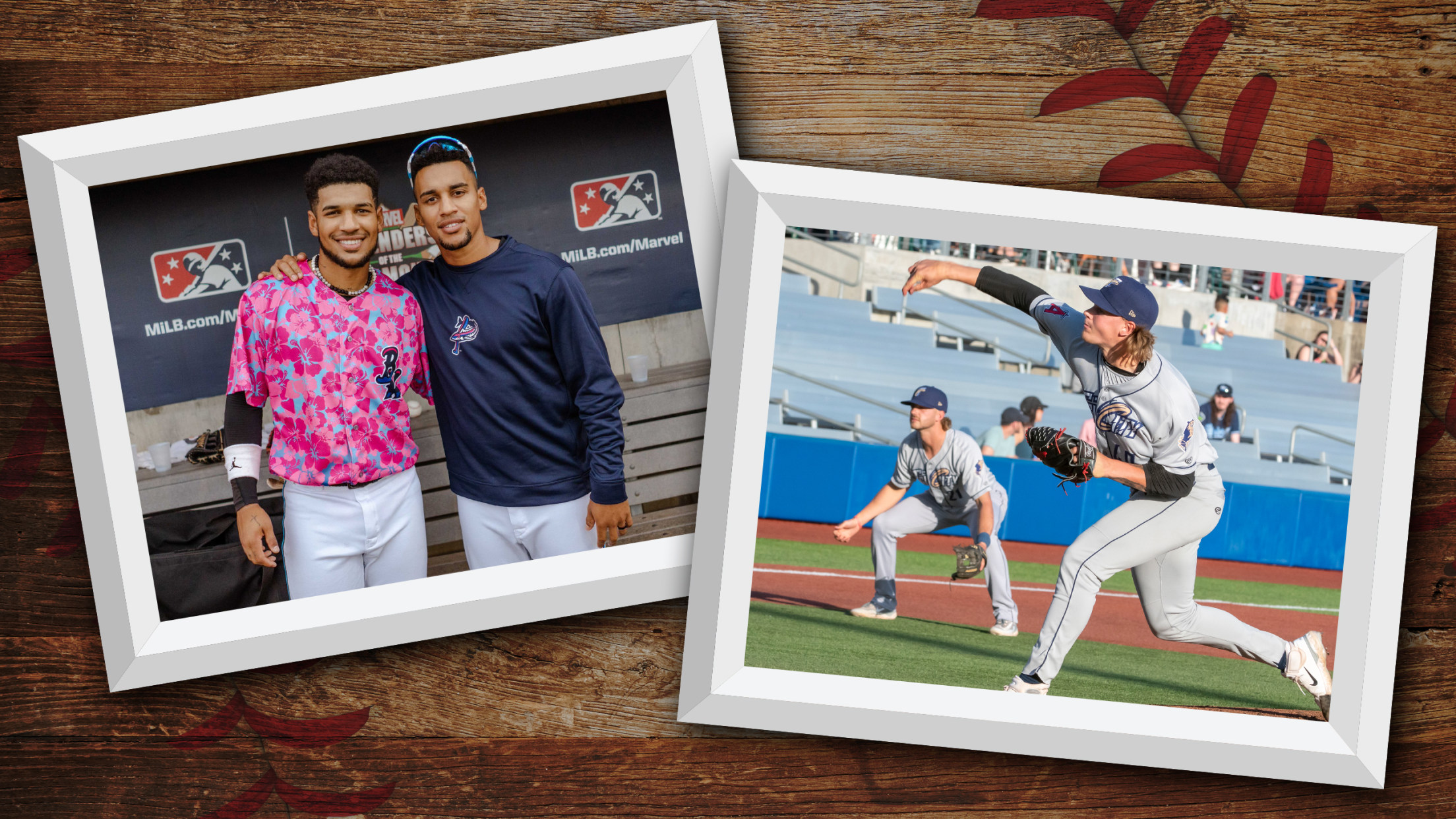 For the Dana brothers, playing for the Tri-City Dust Devils is something of a family tradition. And for the Mesa brothers, taking the field for the Pensacola Blue Wahoos was a treat they'd like to repeat. But in both cases, being in pro ball in the same organization as their
The Road to The Show™: Marlins' Berry
Miami's No. 3 prospect building toward breakout in first full season
Each week, MiLB.com profiles an elite prospect by chronicling the steps he's taken toward achieving his Major League dream. Here's a look at third-ranked Marlins prospect Jacob Berry. For more stories about players on The Road to The Show, click here. In his first professional action, the game hasn't come
What's in an apostrophe? For Pensacola, everything
Call 'em Blue Wahoo's Tuesday as club embraces incorrect grammar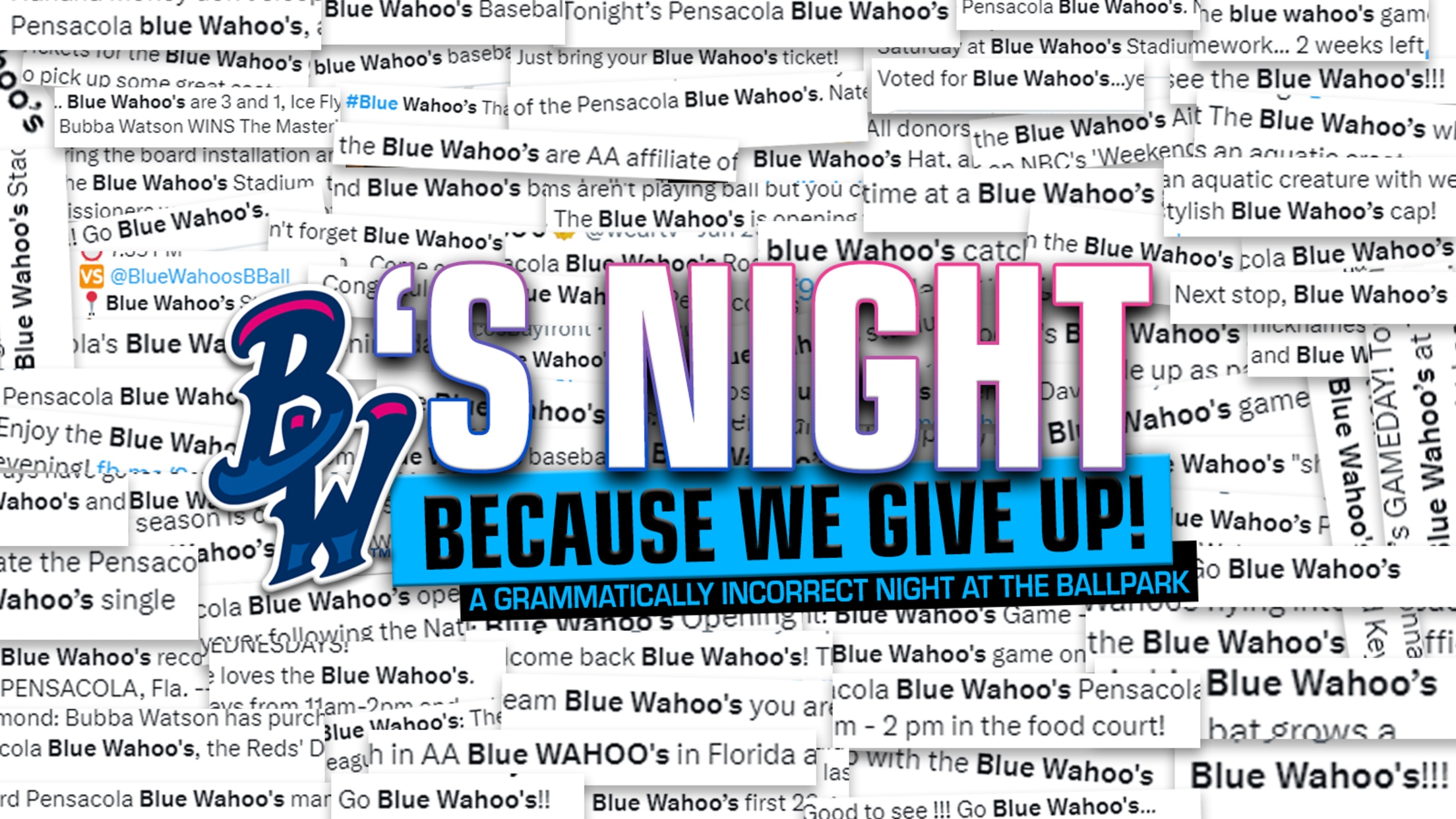 Baseball, at its core, is a game dependent on accuracy. A fielder aims to throw the ball on the mark, a baserunner seeks every angle possible to motor around the bags and a manager can be zen-like in the quest to tab a hot bat off the bench or remove
Everything looking a-O 11 K's for Pérez
Top Marlins prospect racks up season high for Blue Wahoos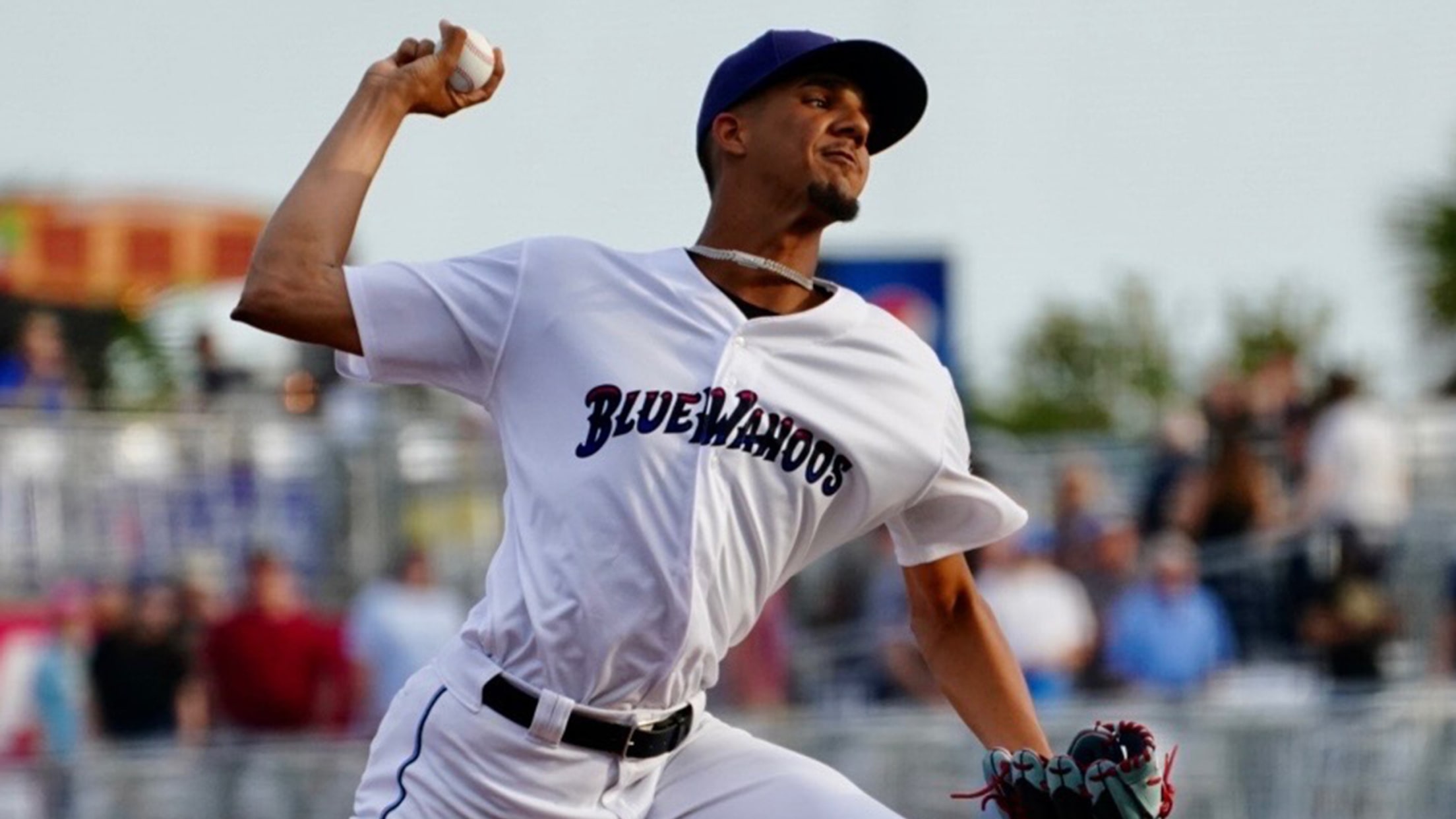 If a season-high 11 strikeouts in five innings is any indication, Eury Pérez looks like he's ready to leave Double-A behind. The Marlins' top prospect -- No. 11 overall, according to MLB Pipeline -- allowed one run on two hits and a walk as Pensacola topped Mississippi, 2-1, on Tuesday.
Mullet magic: Pérez dominates for Pensacola
Top Marlins prospect racks up 17 swings-and-misses in 5 IP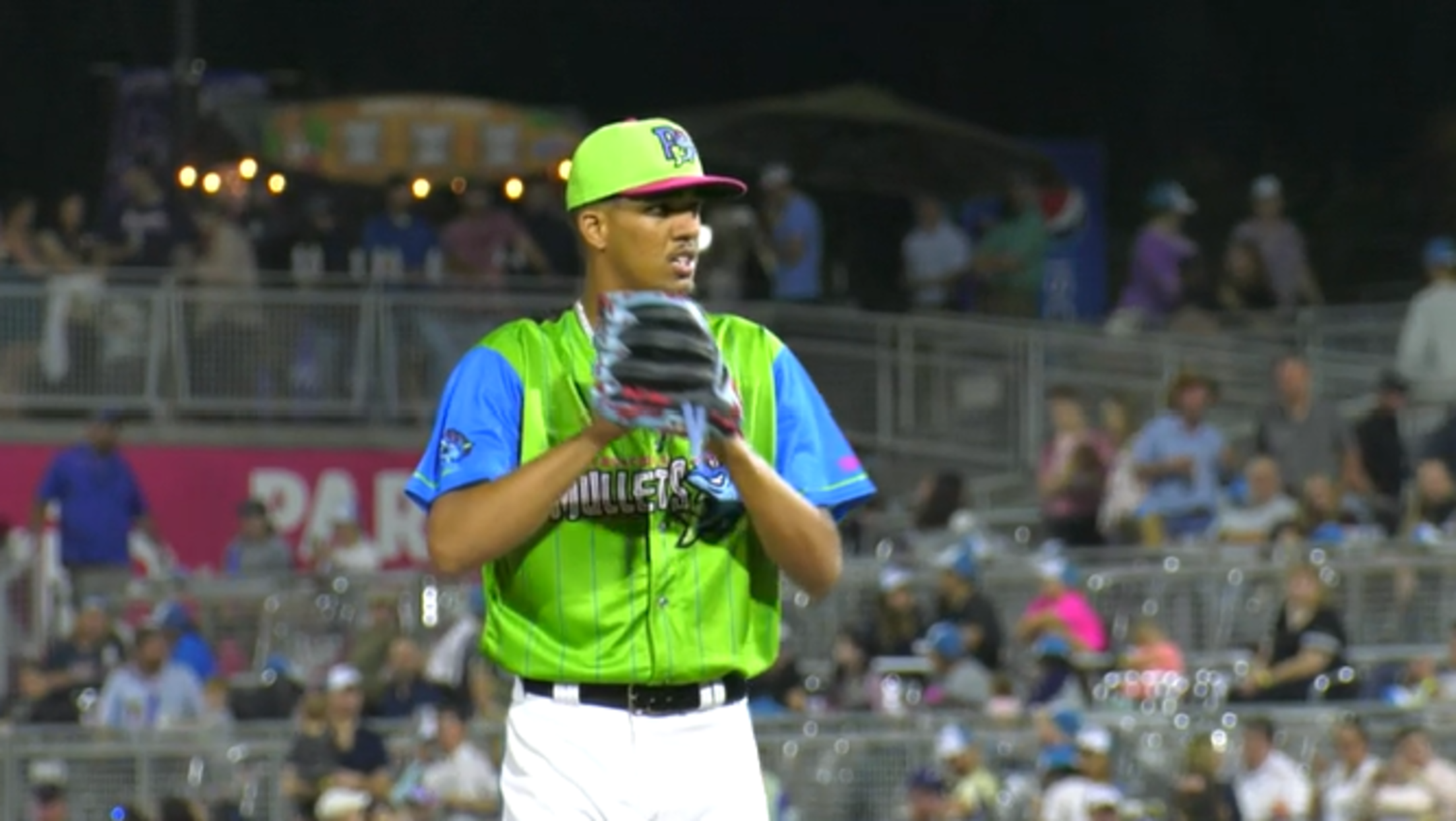 In his last outing, Double-A Pensacola's Eury Pérez faced a heavyweight Biloxi lineup featuring fellow Top 100 prospect Jackson Chourio and scuffled. He had no such trouble carving his way through the Birmingham lineup on Thursday. Donning a bright green Pensacola Mullets jersey, the Marlins' top prospect was nearly untouchable
Chourio vs. Eury: An epic battle of top prospects
Top Brewers, Marlins prospects square off three times at Double-A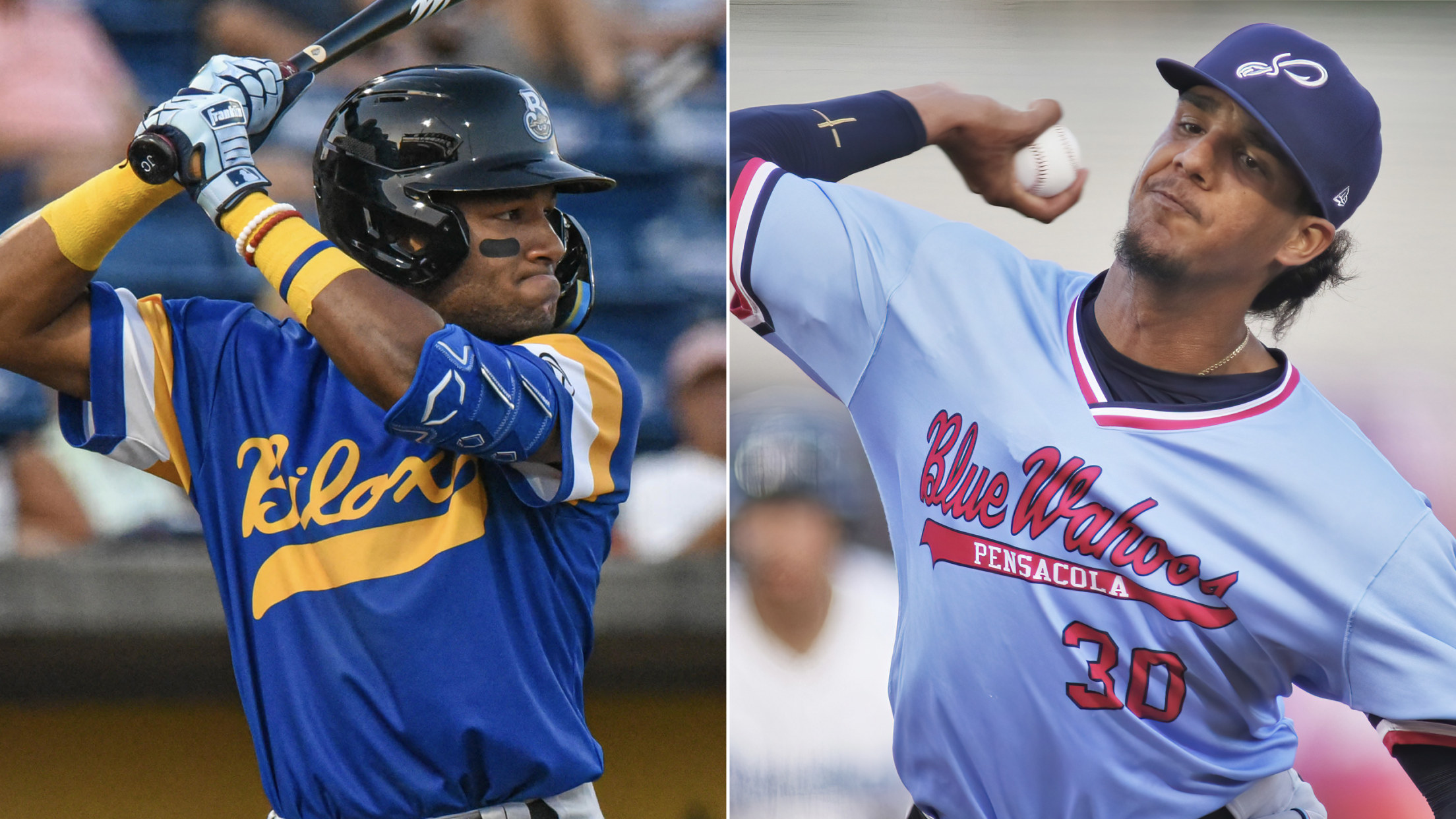 In a battle of über-prospects in the Double-A Southern League on Friday, the edge went to … both of them? There was considerable hype surrounding the matchup of Marlins right-hander Eury Pérez and Brewers outfielder Jackson Chourio -- each the top-ranked prospect in their respective organization -- and it lived
'Pok-Ta-Pok' identity honors indigenous culture
Pensacola brings the past forward to expand Copa de la Diversión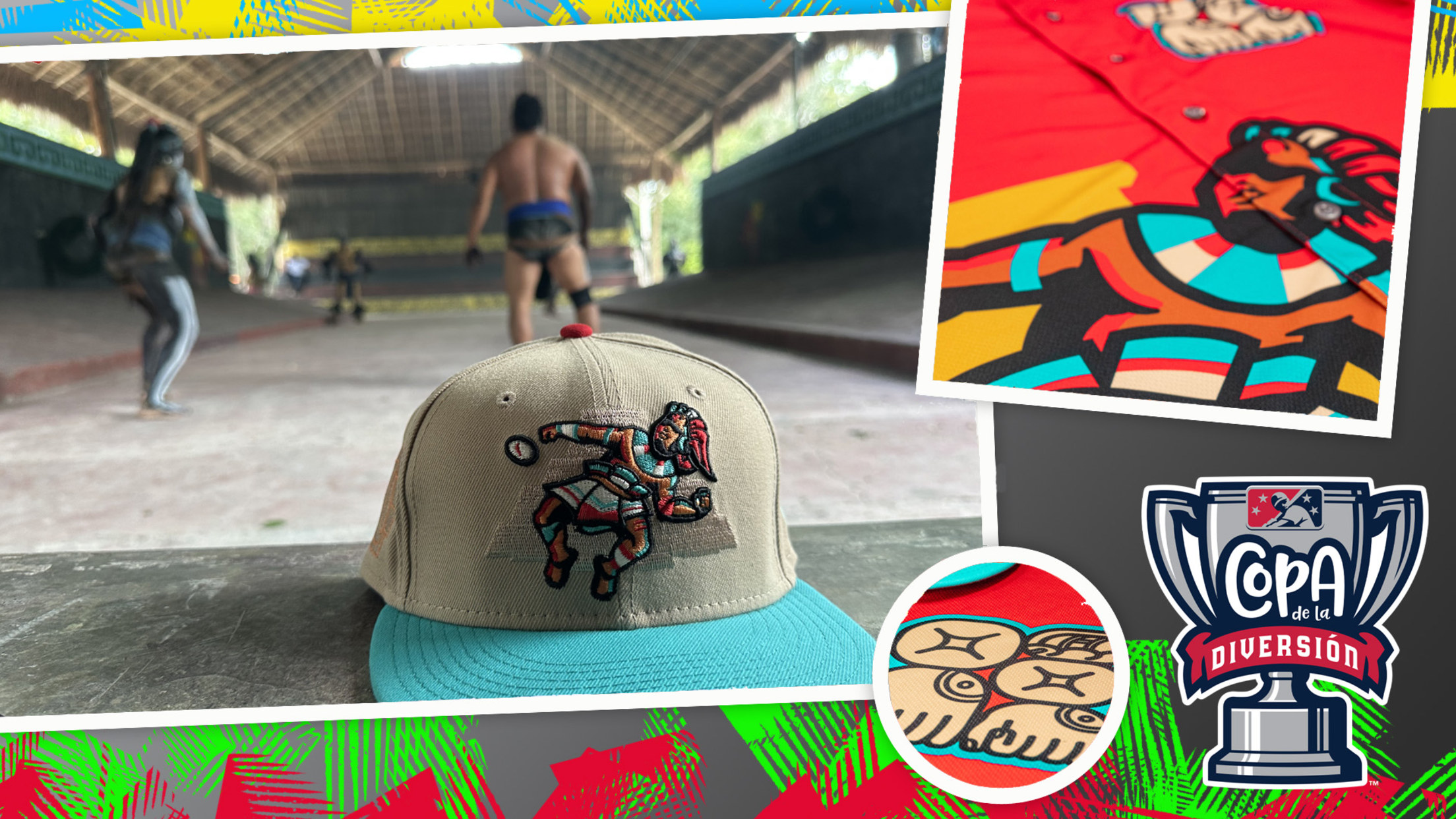 There will be a new version of the old ball game coming to the Southern League in 2023. No, not the one with pitch timers and pickoff limits. This is a much, much older ball game. One that dates back nearly 4,000 years. The game is Pok-Ta-Pok, and it's coming
Pérez, Fulton flash potent stuff for Marlins
Premier crop of hurlers, shortstops headline Miami's future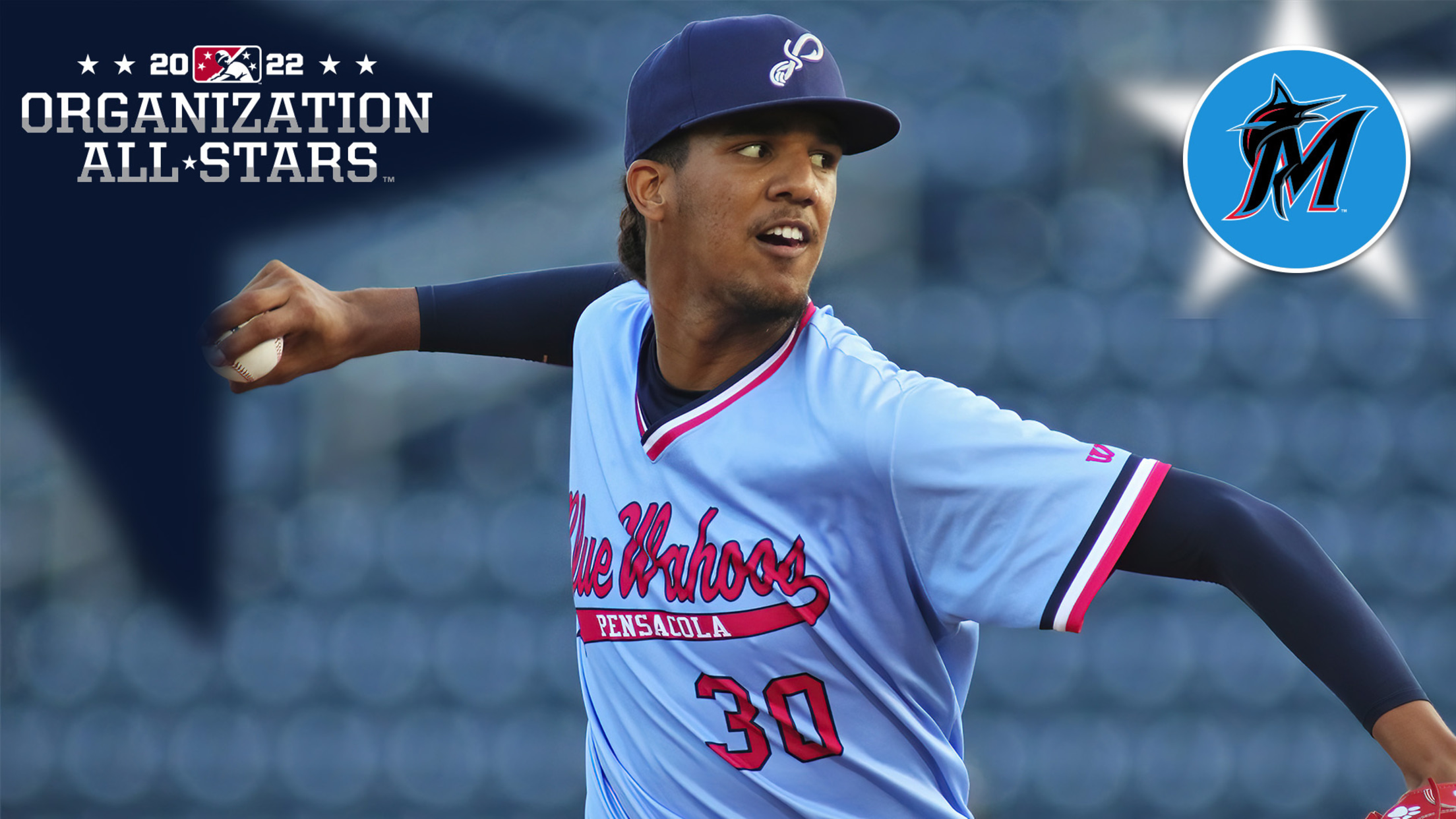 Each offseason, MiLB.com goes position by position across each organization and honors the players -- regardless of age or prospect status -- who had the best seasons in each farm system. Next up in our 2022 Organization All-Stars series are the Miami Marlins.
The Road to The Show™: Marlins' Pérez
No. 9 overall prospect follows breakout with growth, dominance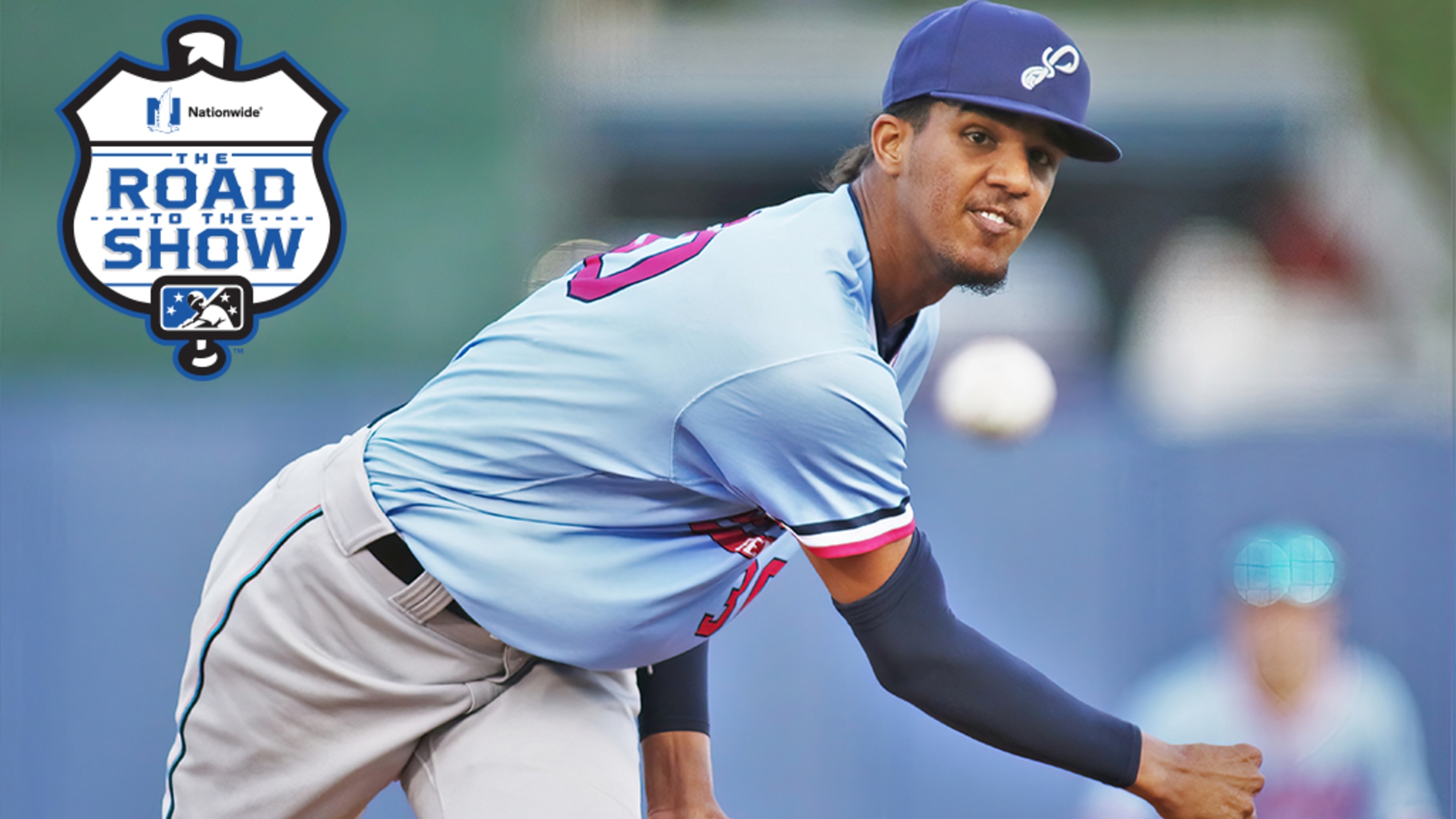 Each week, MiLB.com profiles an elite prospect by chronicling the steps he's taken toward achieving his Major League dream. Here's a look at top Marlins prospect Eury Pérez. For more stories about players on The Road to The Show, click here. The turning point for the Marlins' latest rebuild will
Snappers to Sky Carp: Beloit fans stick with team 
Pat and Ken Arndt reflect on Pohlman Field's intimacy, accessibility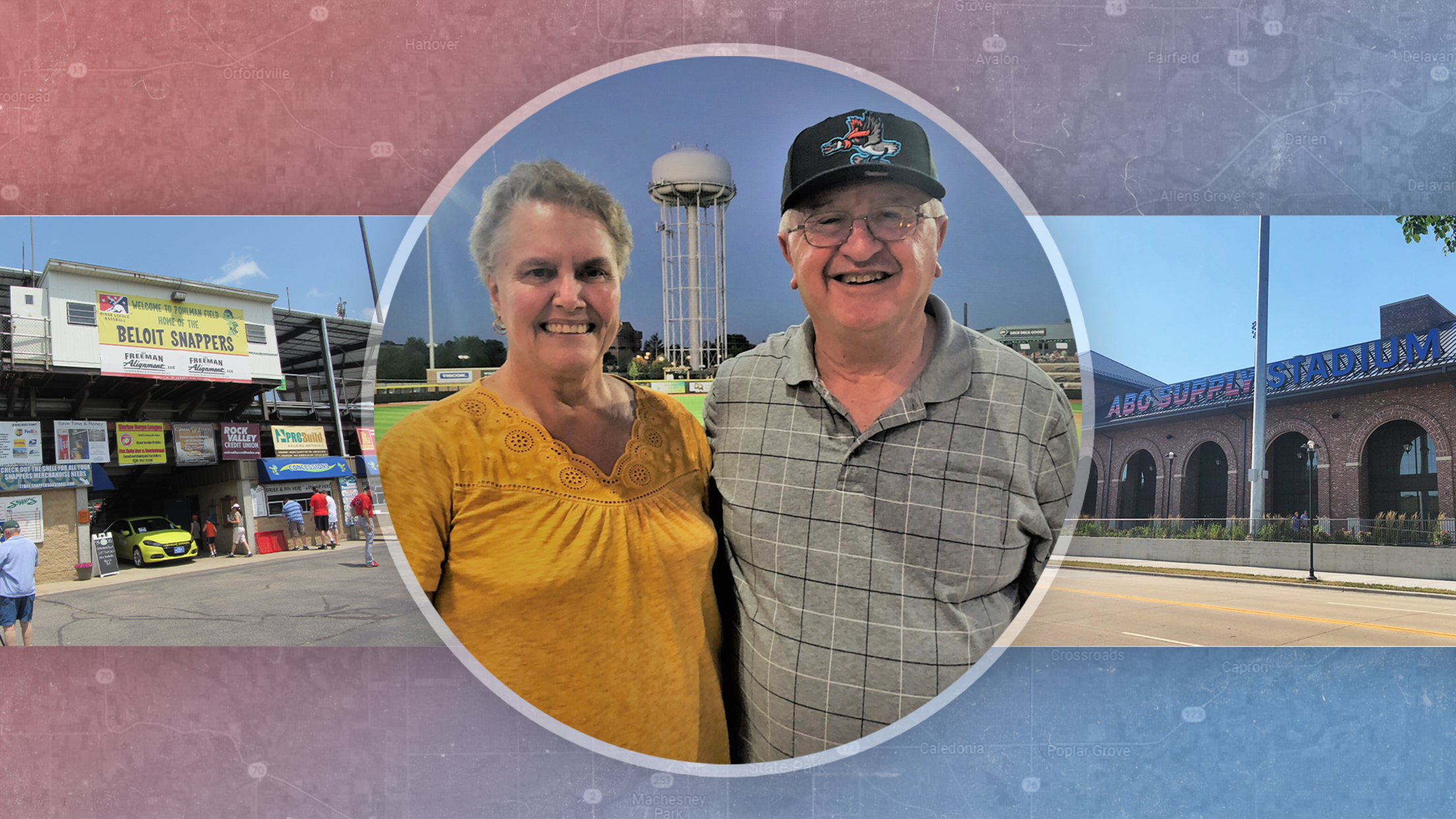 BELOIT, Wisconsin -- 2021 marked the end of the line for Pohlman Field, home of Beloit, Wisconsin's Midwest League team since 1982. During that farewell campaign, the High-A Miami affiliate, then known as the Snappers, had seven full-season ticket holders. Not 700, 70 or even 17. Just seven. Pat and
Prospect Q&A: Marlins outfielder Conine
Miami's No. 24 prospect looking for efficiency after powerful year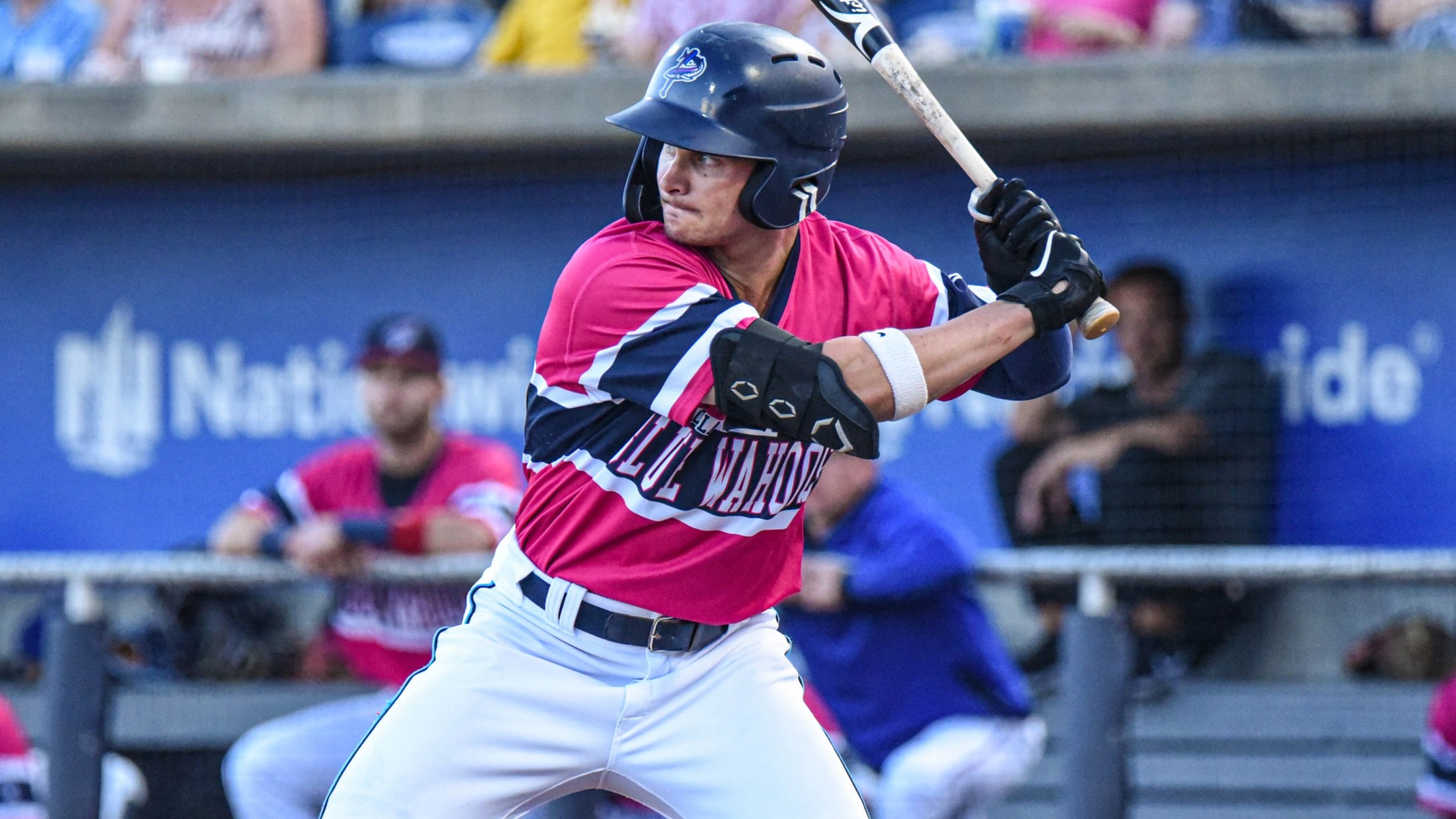 Even after establishing himself as one of the best power hitting prospects in the Minors, Griffin Conine put a lot of thought into what would make him a more complete hitter. Last year, Conine provided fans with an exciting race for the Minor League home run crown. His 36 long
Presenting top plays by position from the first half
DeLuzio, Abrams, Duzenack made the most of their spot on the field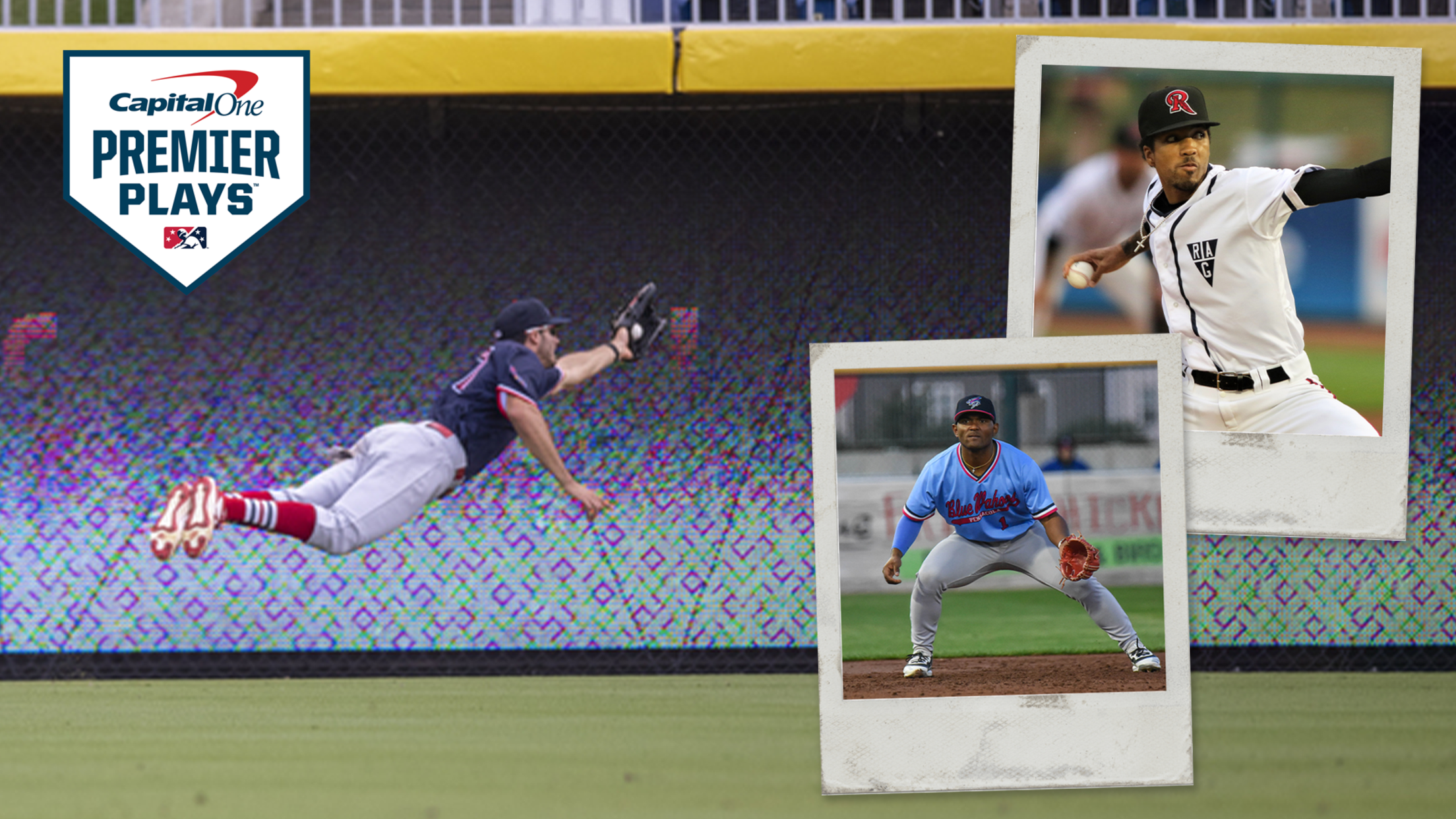 Throughout the first half of the Minor League season, fans were treated to some remarkable, jaw-dropping, eye-popping and show-stopping displays of defensive excellence. We've broken down the best of the best in our weekly Top 10 countdown, and brought fans into the conversation with our voting for Plays of the
Morissette's swing? He gets it from his mom
Marlins' No. 15 prospect drills three homers for Sky Carp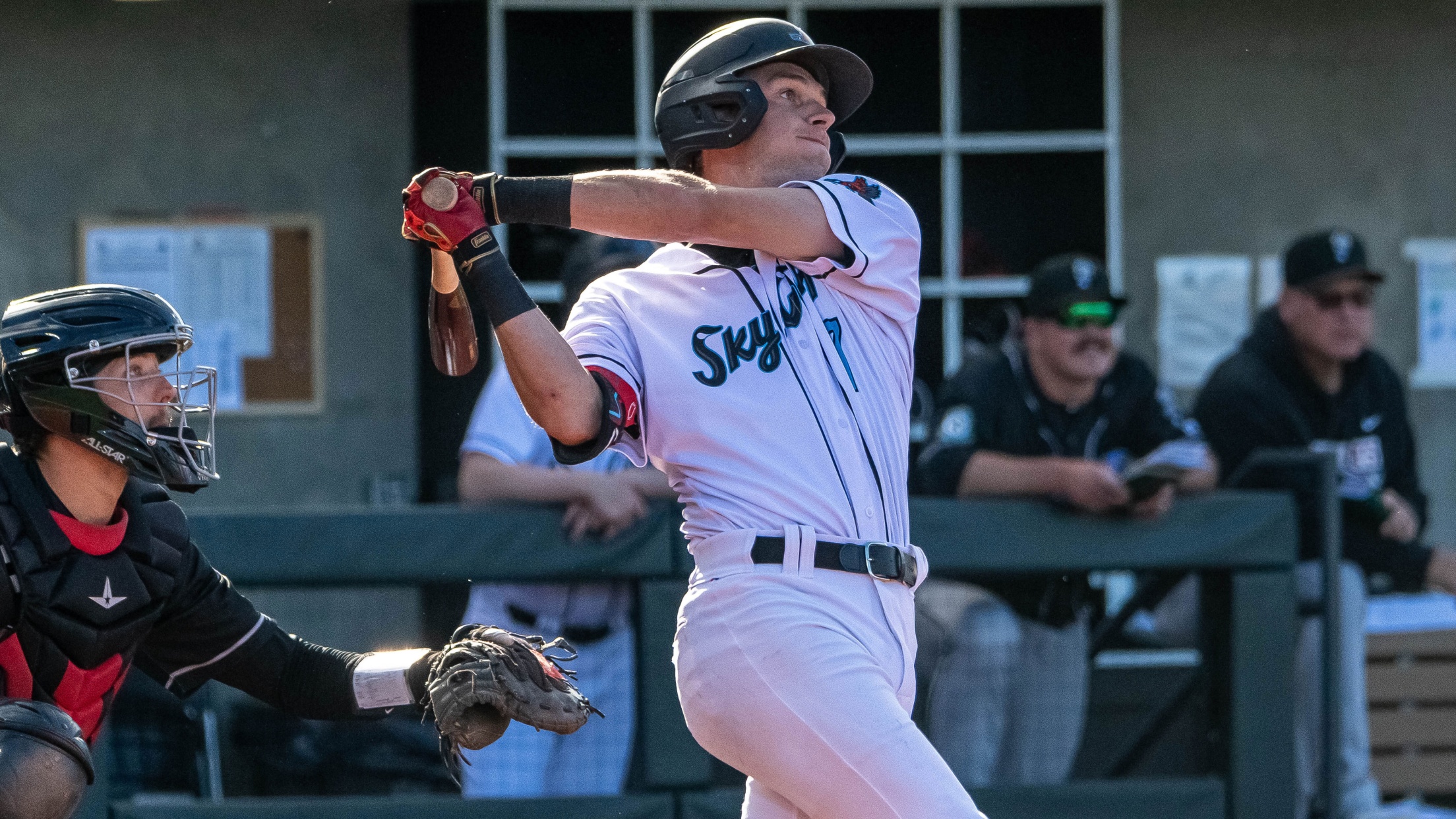 A mother's touch can make everything better. Many baseball players credit their fathers for their smooth swing, but Miami's No. 15 prospect Cody Morissette says that he inherited his skills from his mom. "My mom, she might have the best swing in the family," Morissette said. "I've seen videos of
Breakout candidate: Marlins lefty Fulton
Miami's No. 9 prospect flashed dominance in first pro season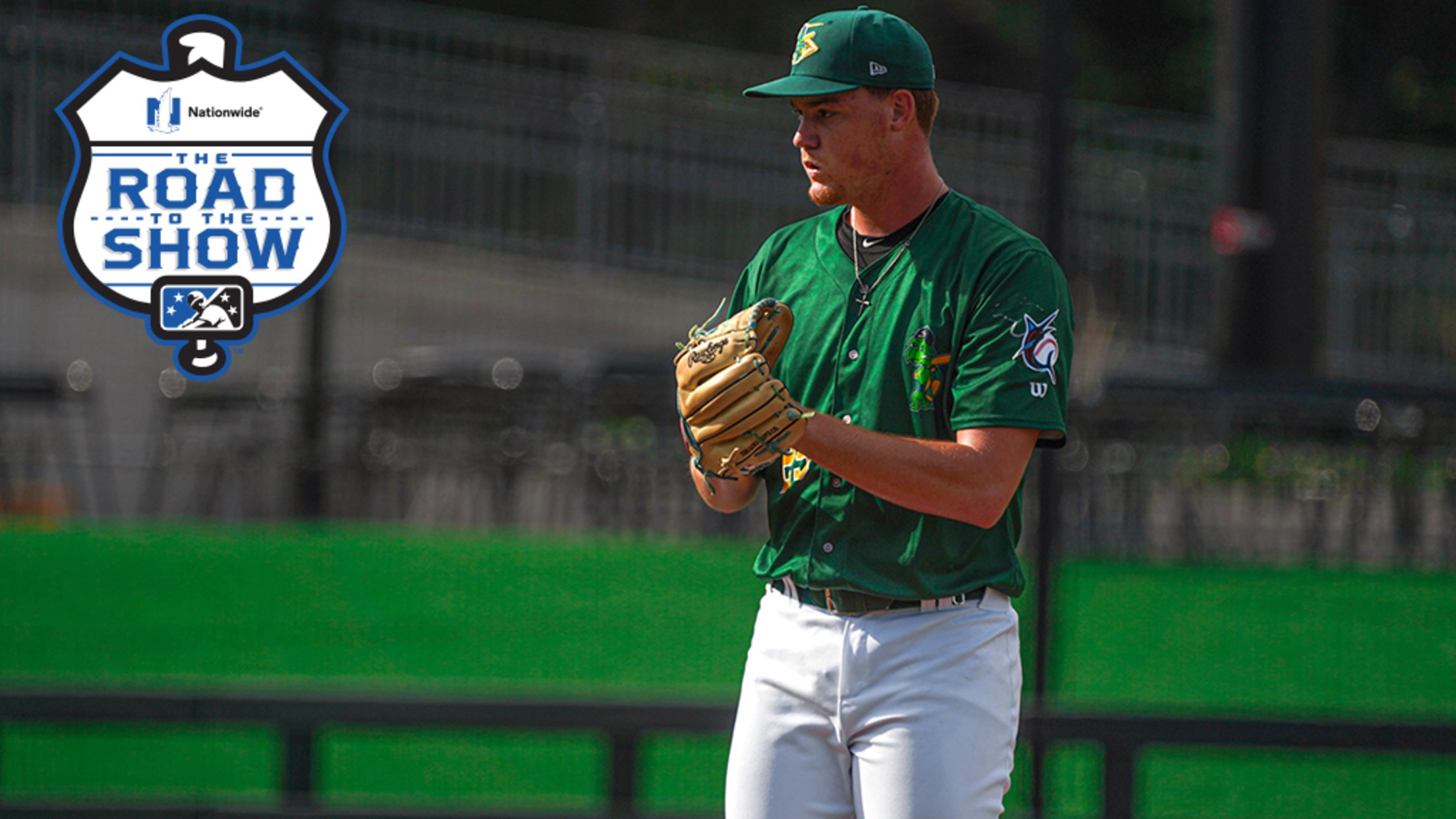 MiLB.com's Breakout Candidate series spotlights players who could garner some serious attention in 2022. Here's a look at Marlins' No. 9 prospect Dax Fulton. Dax Fulton could be an integral piece to a mostly homegrown stable of talented starting pitching prospects for Miami. The Marlins played it safe with their
Meyer, Eder make big splash for Marlins
Pitching duo dominated Double-A in first professional seasons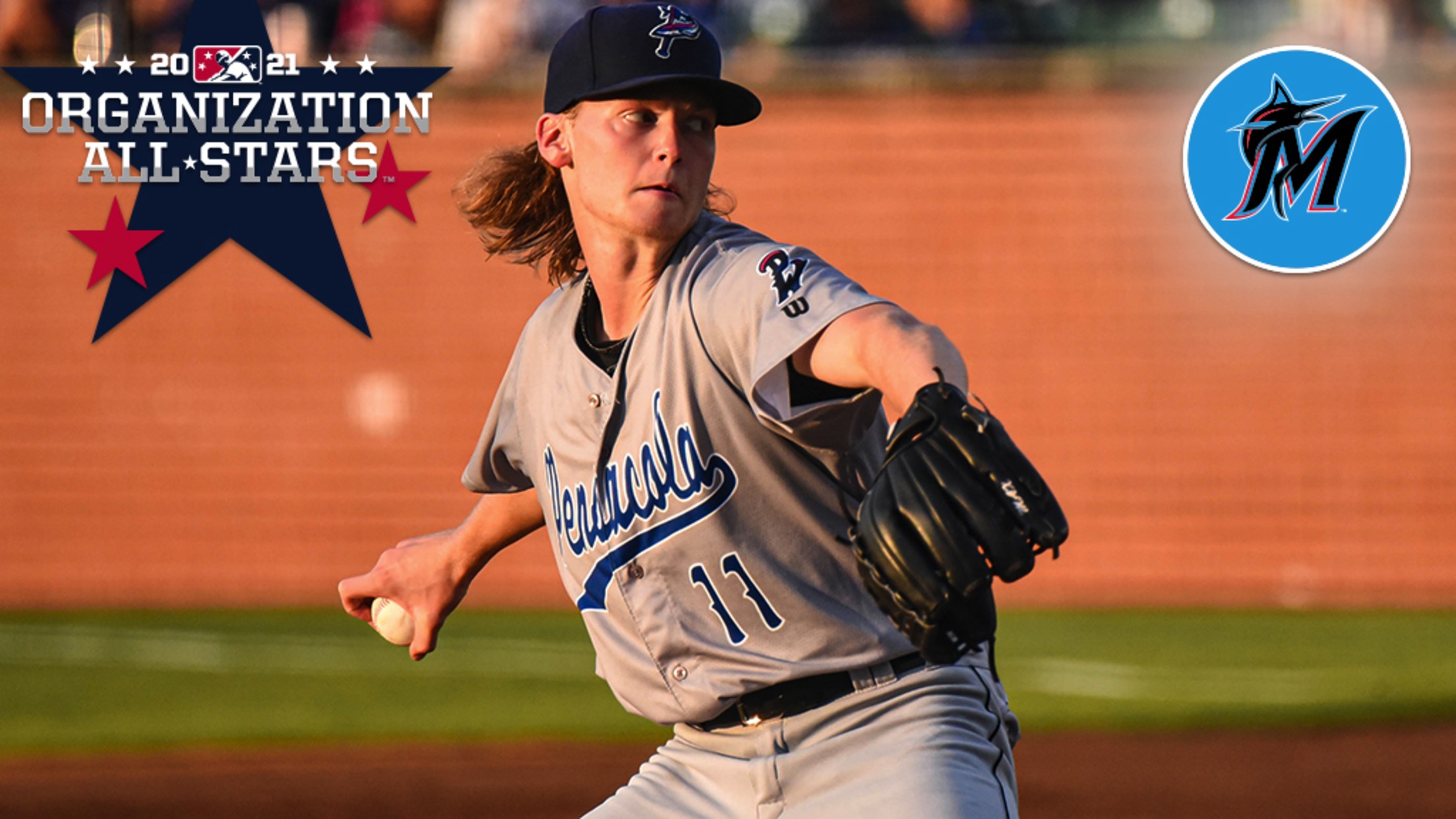 Each offseason, MiLB.com goes position by position across each system and honors the players -- regardless of age or prospect status -- who had the best seasons in their organization. Click here to locate your favorite club. The Marlins' cycle of building and trading away premier talent at the Major
Prospect season in review: Marlins' Meyer
No. 30 overall prospect reaches Triple-A in dominant first campaign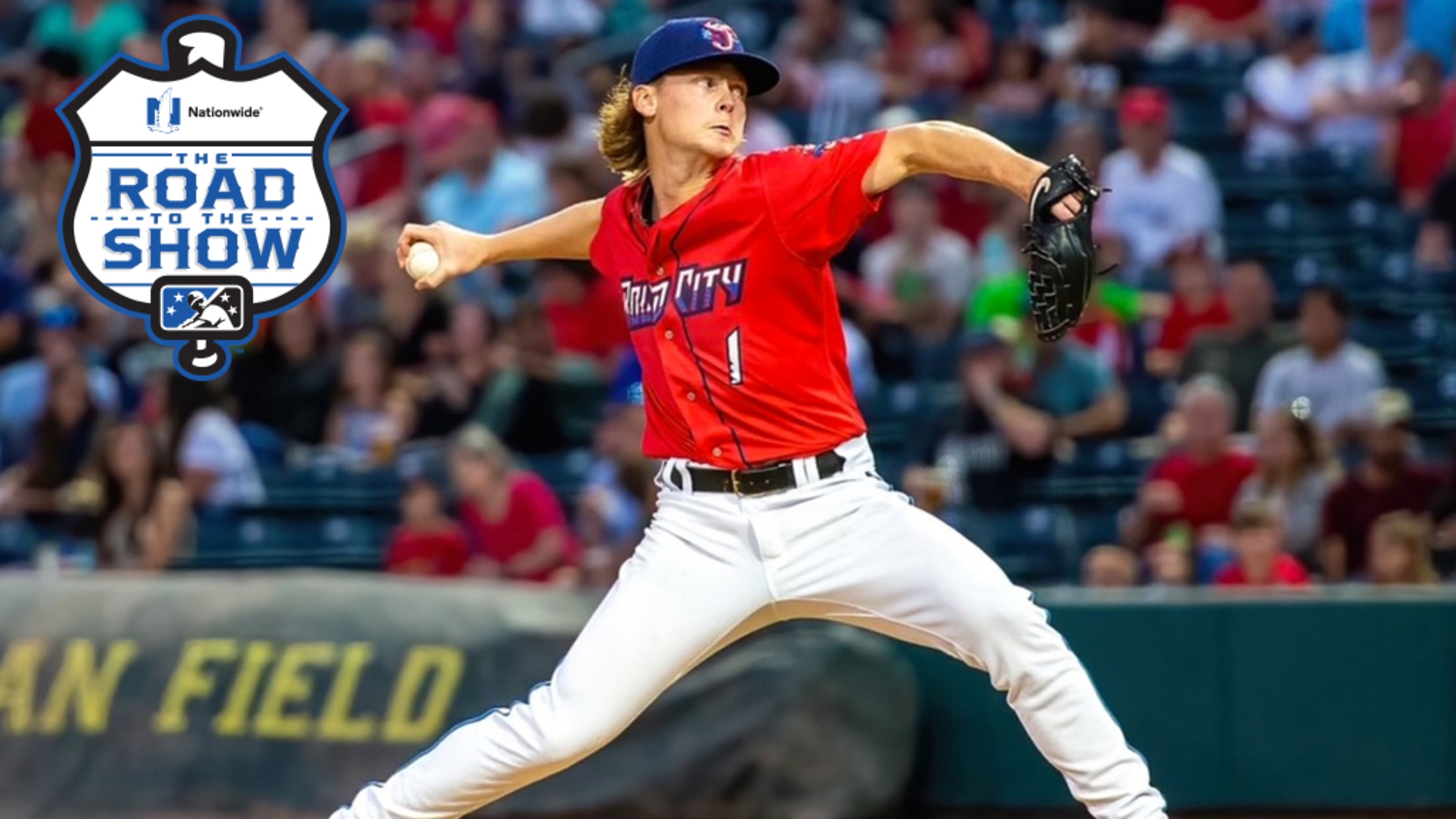 MiLB.com's Prospect Season in Review series spotlights players who shined brightest during the 2021 campaign. Here's a look at third-ranked Marlins prospect Max Meyer. For more player journeys on The Road to The Show, click here. There were few pitchers in the Minors that were as consistently dominant as Max