Nuts don't crack en route to Cal League crown
'23 first-rounder Emerson leads way with 4 hits, 4 RBIs in finale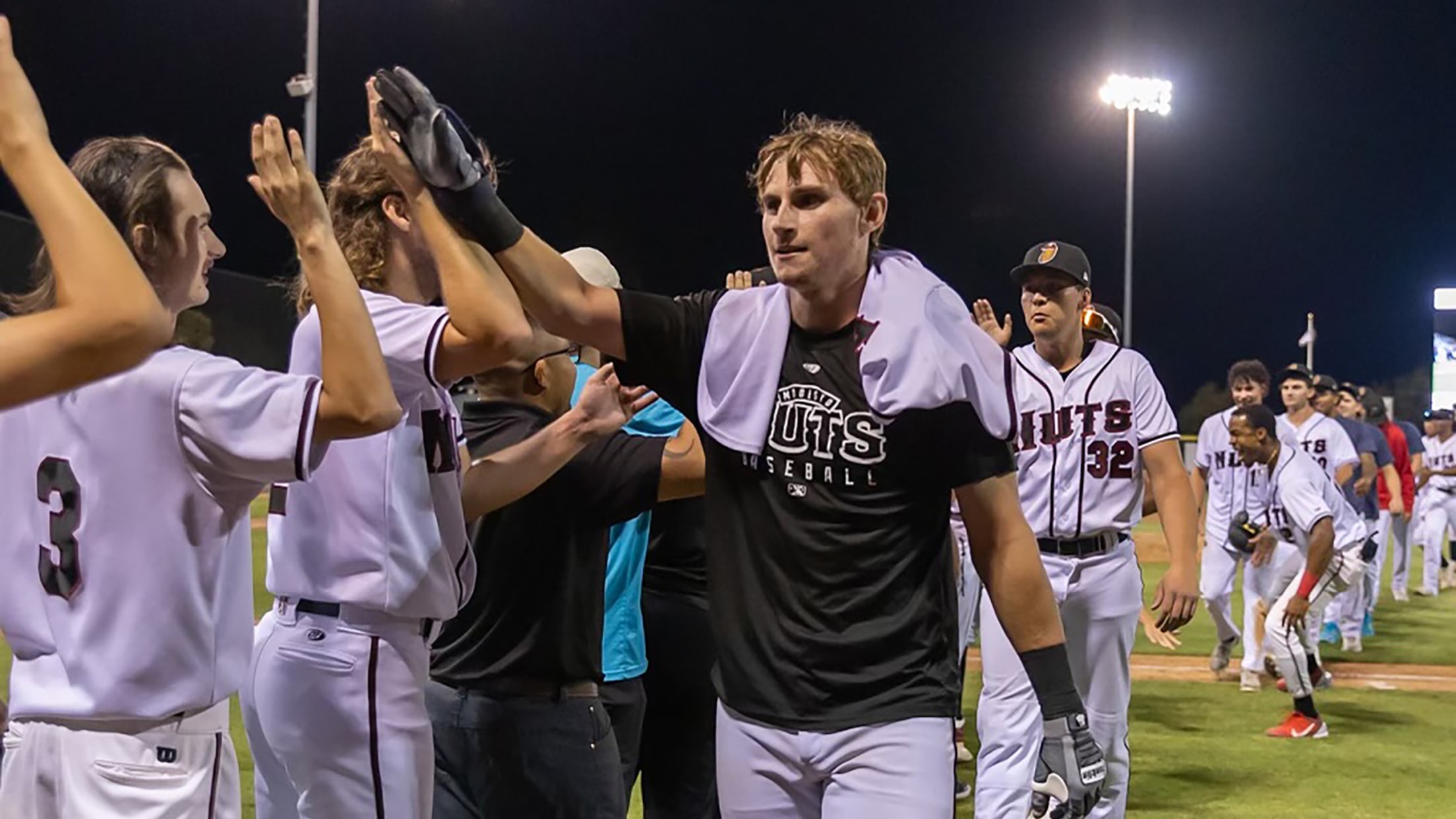 It's time to get Nuts! Thanks to an unrelenting offense that averaged more than 10 runs per game in the playoffs, Single-A Modesto finished off a perfect postseason on Tuesday night with a championship-clinching 14-8 win over Rancho Cucamonga at LoanMart Field. Colt Emerson led the way with four hits
Modesto Wins Cal League Title!
Modesto's Emerson had four hits, four RBIs while reliever Garcia earned the win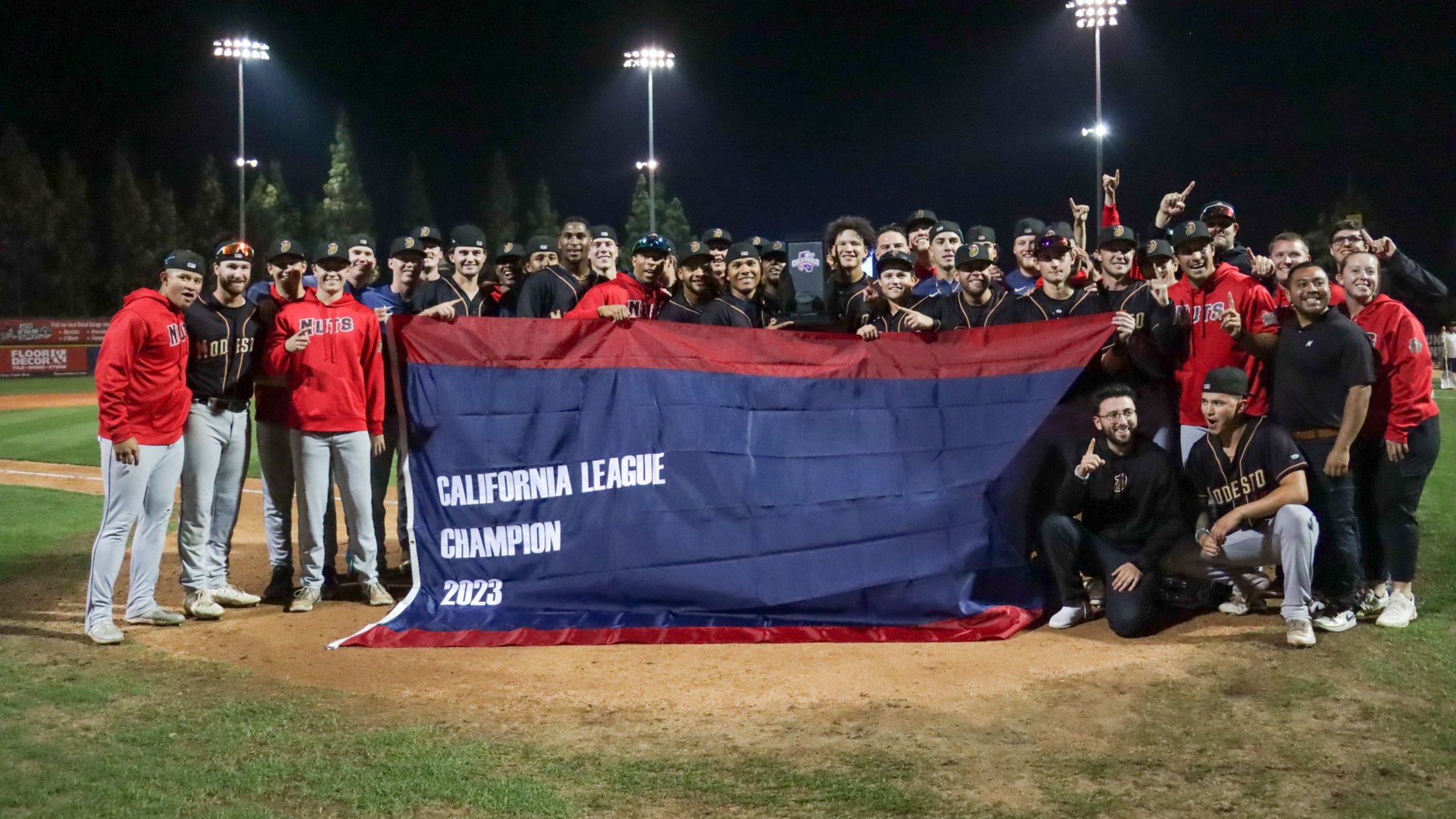 Rancho Cucamonga, CA – The Modesto Nuts came from behind on two occasions on Tuesday night at LoanMart Field, completing a sweep of the two-game series and winning their tenth Cal League Championship with a 14-8 victory over the Rancho Cucamonga Quakes. After letting a 6-1 lead slip away and
2023 California League playoffs coverage
Nuts pour it on offensively, roll to first Cal League title since 2017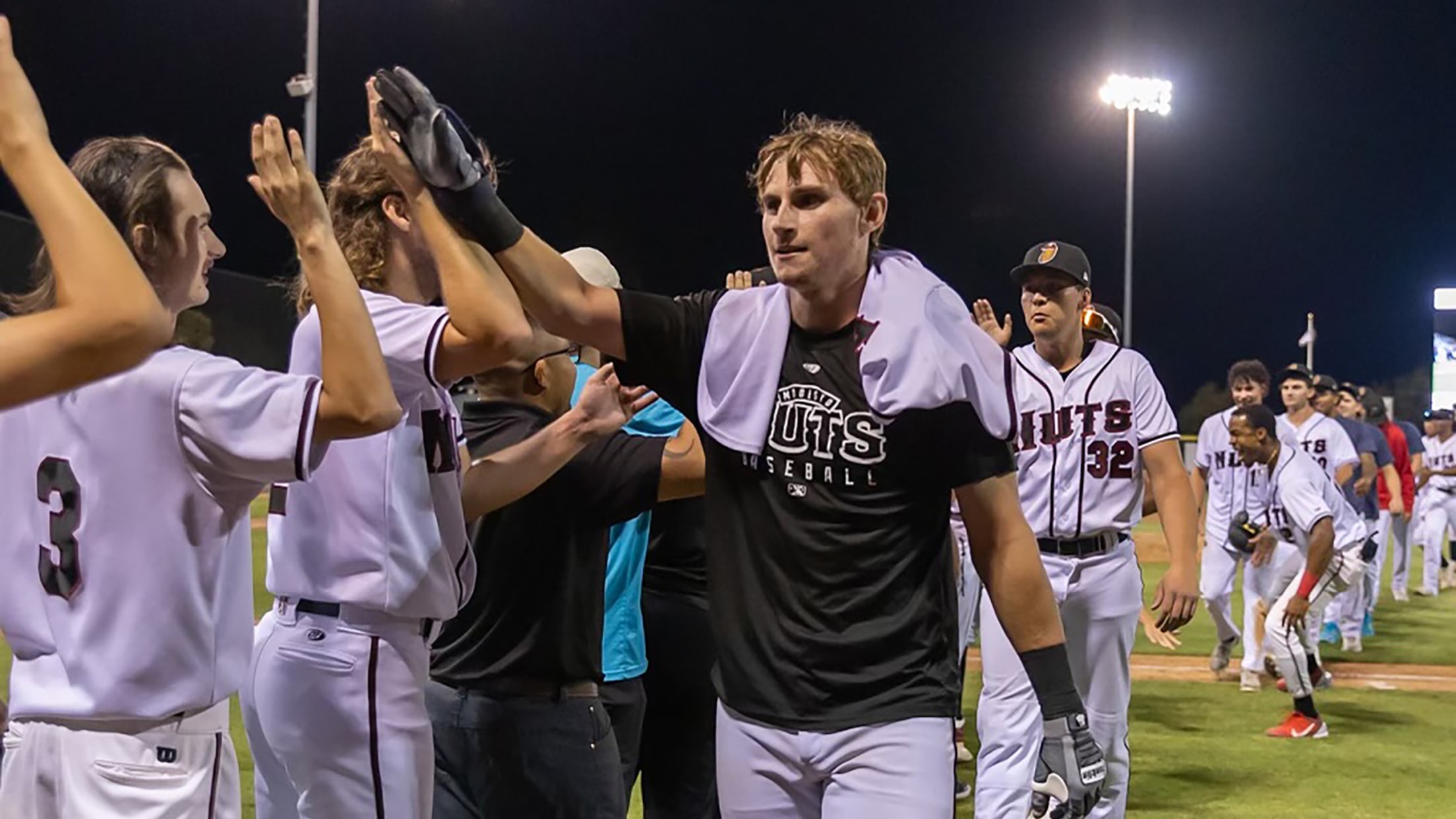 The 2023 Single-A All-Stars and award winners
Orioles' Basallo, Phillies' Crawford each pick up two major honors
As summer ebbs into fall, Minor League Baseball has started to reveal its end-of-season award winners and All-Star steams. First up are the three Single-A circuits, encompassing 30 teams, as voted on by league managers. There's no shortage of top prospects, noteworthy names and some under-the-radar players who made their
Nuts Take 1-0 Lead in Championship Series
Modesto, CA – The Rancho Cucamonga Quakes will return to LoanMart Field on Tuesday night, needing back-to-back wins, as they trail the best-of-three Cal League Championship Series to the Modesto Nuts, after Sunday night's 9-2 loss at John Thurman Field. A nine-run Modesto fifth put the Nuts ahead to stay,
Modesto Nuts and Kangaroof Launch Future Stars Program, Inspiring Youth Athletes to Shine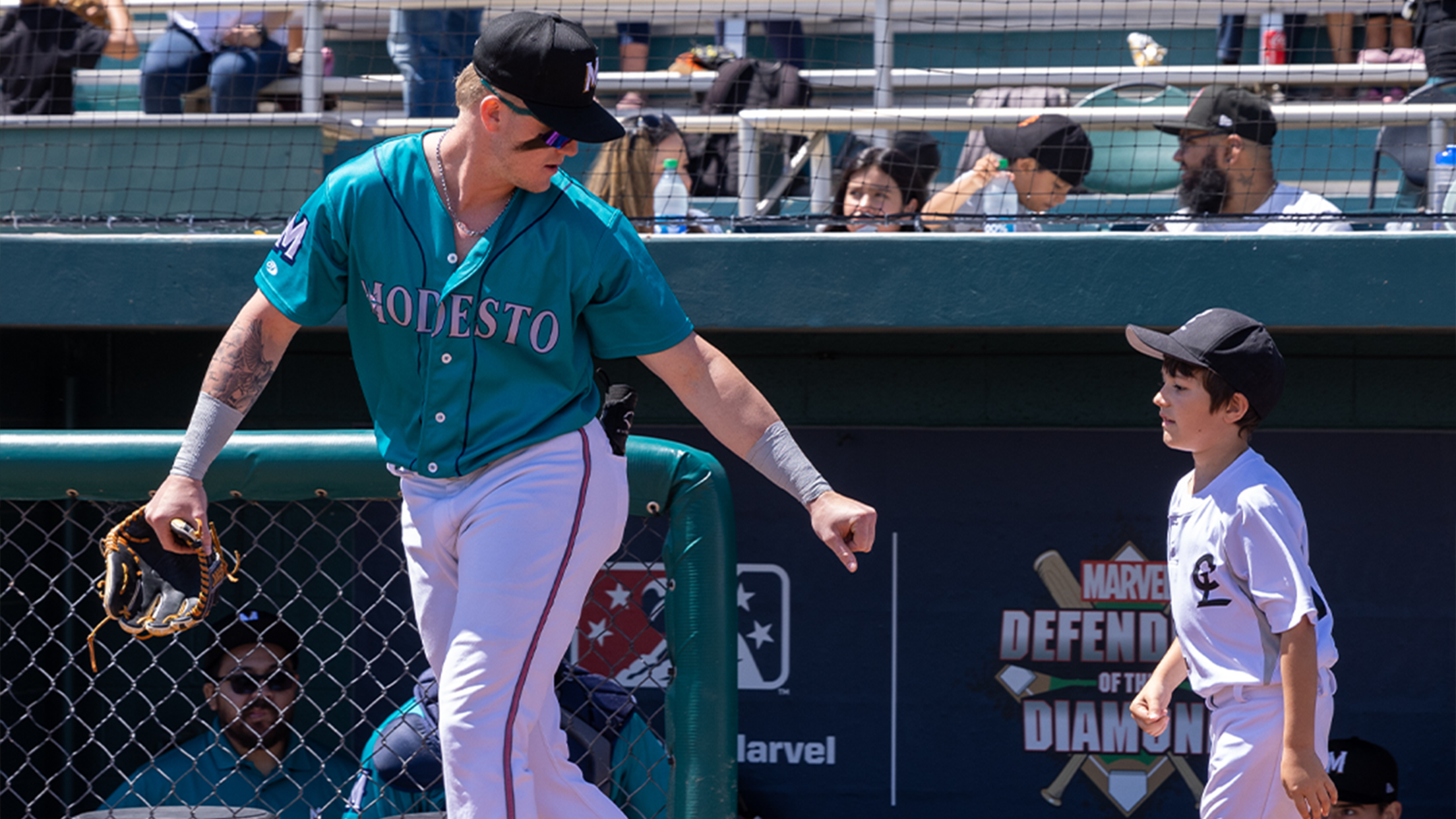 Modesto, CA - The Modesto Nuts, a beloved baseball team, and Kangaroof, a leading roofing solutions provider, are excited to announce the launch of the Future Stars program. This initiative starts on July 4th, 2023, bringing young athletes together with Modesto Nuts players, allowing them to take the field, participate
Prospect Primer: American League West
Great Britain's newly crowned royalty working way to Emerald City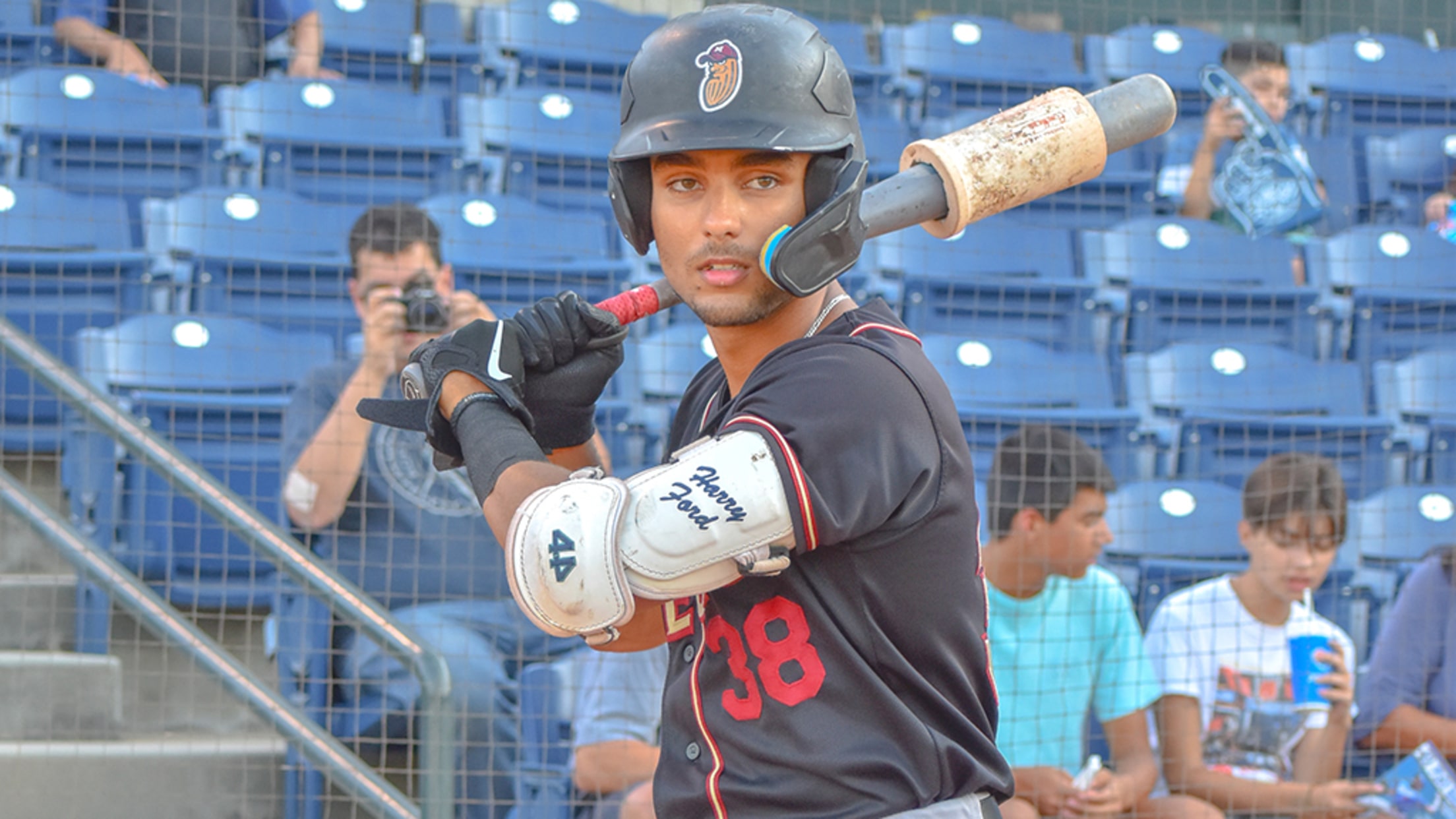 Some prospects are on the verge of stardom, others are entering a crucial phase of their development and others are getting their first tastes of full-season ball. As the 2023 season approaches, MiLB.com goes through each MLB division to take a look at the most intriguing prospects. Other Prospect Primers:
The Road to The Show™: Mariners' Miller
No. 98 overall prospect carving out his role with power pitching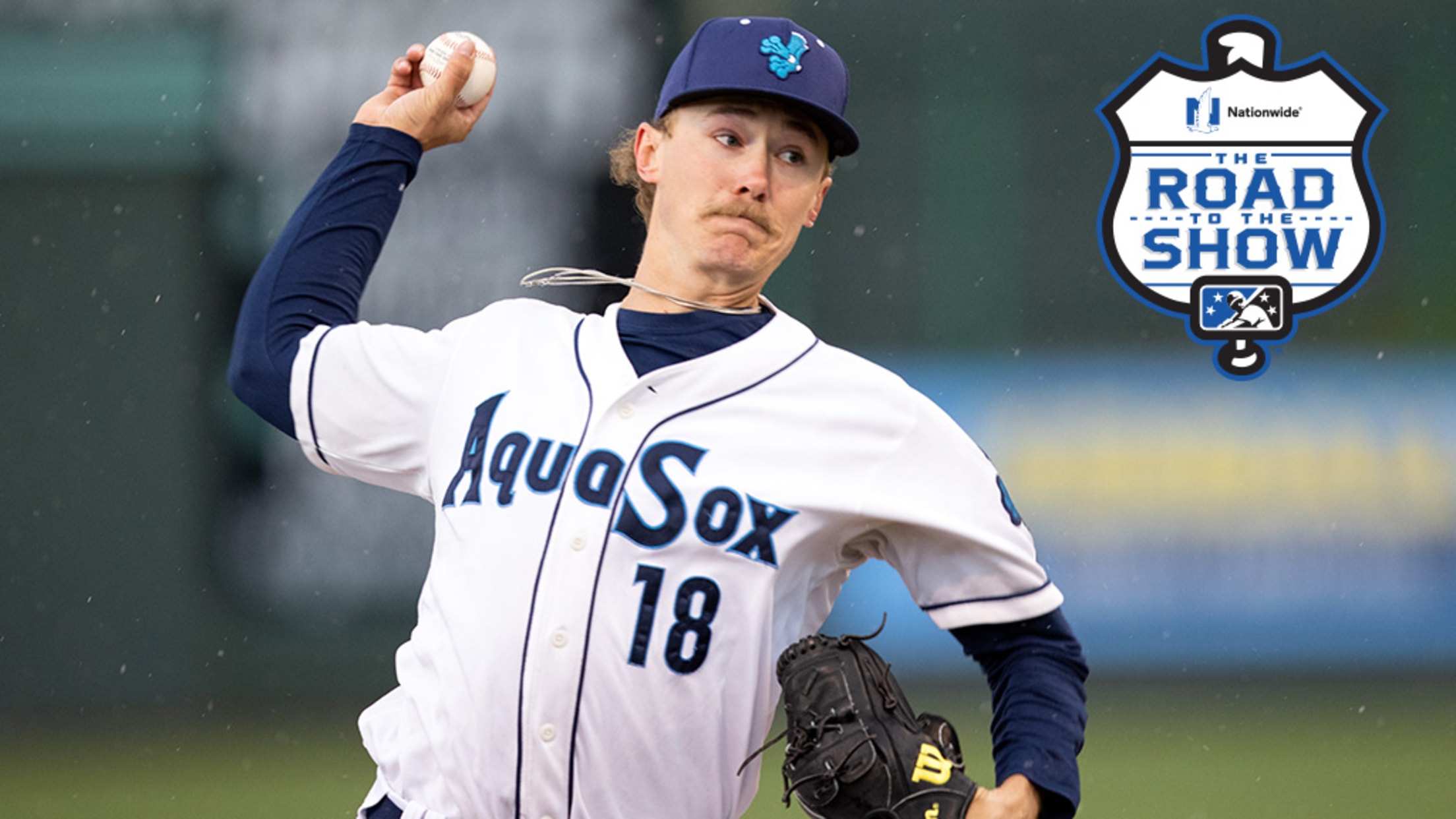 Each week, MiLB.com profiles an elite prospect by chronicling the steps he's taken toward achieving his Major League dream. Here's a look at second-ranked Mariners prospect Bryce Miller. For more stories about players on The Road to The Show, click here. Coming out of the 2021 Draft, most of the
Ford, Gonzalez look to bring star power to Seattle
Mariners could bolster young core with exciting group of All-Stars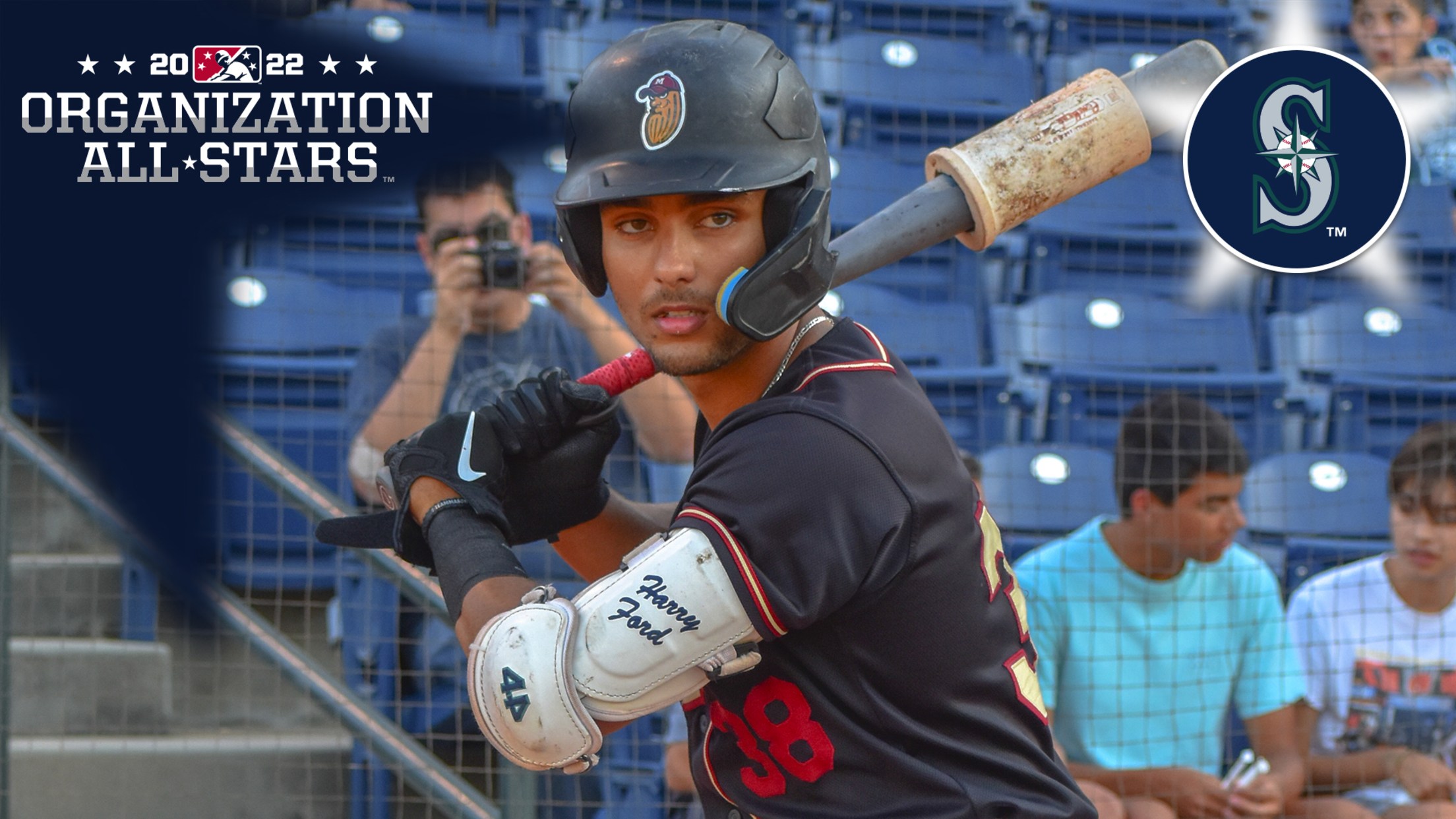 Each offseason, MiLB.com goes position by position across each organization and honors the players -- regardless of age or prospect status -- who had the best seasons in each farm system. Next up in our 2022 Organization All-Stars series are the Seattle Mariners.
Hernandez named Modesto Nuts' general manager
MODESTO, CA – Veronica Hernandez has been named General Manager of the Modesto Nuts Trevor Gooby, the Mariners Sr. Vice President of Ballpark Operations, announced today. Hernandez is the first female General Manager in the team's history and the first Latina General Manager in Minor League Baseball. Hernandez joined the
MODESTO NUTS ANNOUNCE 2022 PROMOTIONS SCHEDULE
Modesto, CA—The Modesto Nuts announced the club's 2022 full promotions schedule for home games at John Thurman Field. Individual tickets for all 2022 games at John Thurman Field are on sale NOW at modestonuts.com/tickets, and by phone at (209) 572-4487. The Nuts' 2022 promotions schedule features 5 giveaways. The schedule
MARINERS ANNOUNCE LOW-A MODESTO STAFF FOR 2022 SEASON
SEATTLE, Wash. -- Seattle Mariners President of Baseball Operations Jerry Dipoto, Director of Player Development Emanuel Sifuentes and Senior Director of High Performance Rob Scheidegger announced today the Low-A Modesto Nuts staff for the 2022 season. Austin Knightenters his sixth season in the Mariners organization, his first as manager of
CELEBRATING BLACK HISTORY MONTH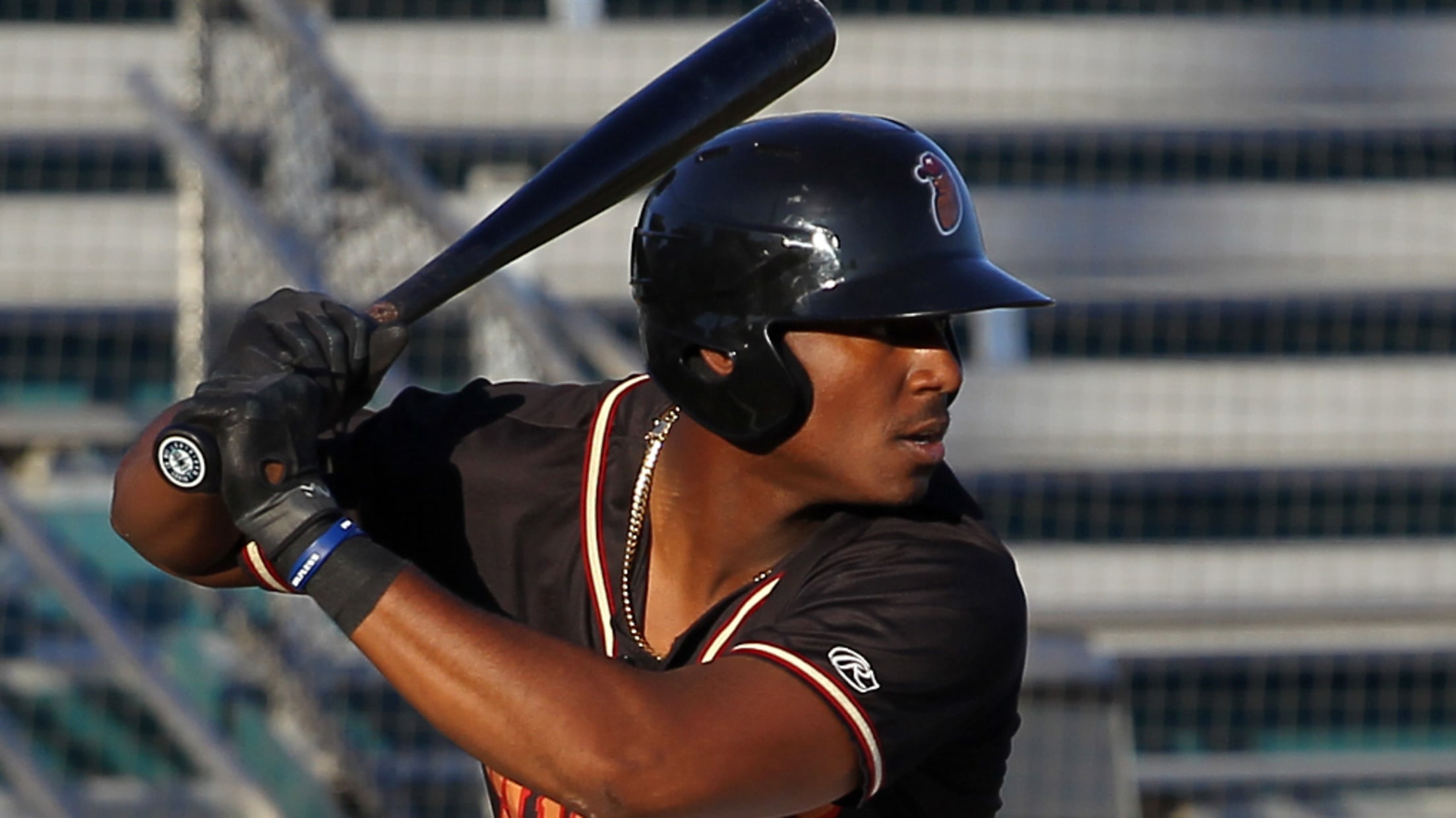 In celebration of Black History Month, throughout February, teams across Minor League Baseball are taking a look back at five of the best Black players to suit up for their club. While some of these standout performers went on to long and illustrious Major League careers, others simply had great
VERONICA HERNANDEZ, MODESTO NUTS NEW ASSISTANT GENERAL MANAGER
MODESTO, CA – The Modesto Nuts are thrilled to announce the promotion of Veronica Hernandez as the team's new Assistant General Manager. Hernandez started her baseball career in 2015 with a New England Collegiate Baseball team, the Danbury Westerners. She fell in love with game day operations and quickly earned
MODESTO NUTS RELEASE 2021 COMMUNITY IMPACT REPORT
MODESTO, CA – The report covers the 2021 fiscal year and discloses the Nuts contributions of over $170,000 to community related programs. "It was an absolute honor to return in 2021 and offer Stanislaus County a safe, affordable place to enjoy friends, family & co-workers," said Zach Brockman, General Manager
MODESTO NUTS RELEASE 2022 SEASON SCHEDULE
MODESTO, CA – The Modesto Nuts have unveiled the 2022 schedule. The 132-game season runs from April 8th through September 11th and sees the Nuts to host the Stockton Ports on July 4th at John Thurman Field. The schedule includes the six-game series format that was introduced in 2021, with
Nuts Shutout Ports to End the 2021 Season
Stockton, CA – In their eighth shutout of the season, the Modesto Nuts defeated the Stockton Ports 8-0 on Sunday afternoon at Banner Island Ballpark to finish the 2021 season with a 64-51 record. Bryce Miller stranded four baserunners in the first two innings with four strikeouts in his start
Copa celebrations bring la Diversión
Modesto, Columbia celebrate Latin culture with ballpark festivities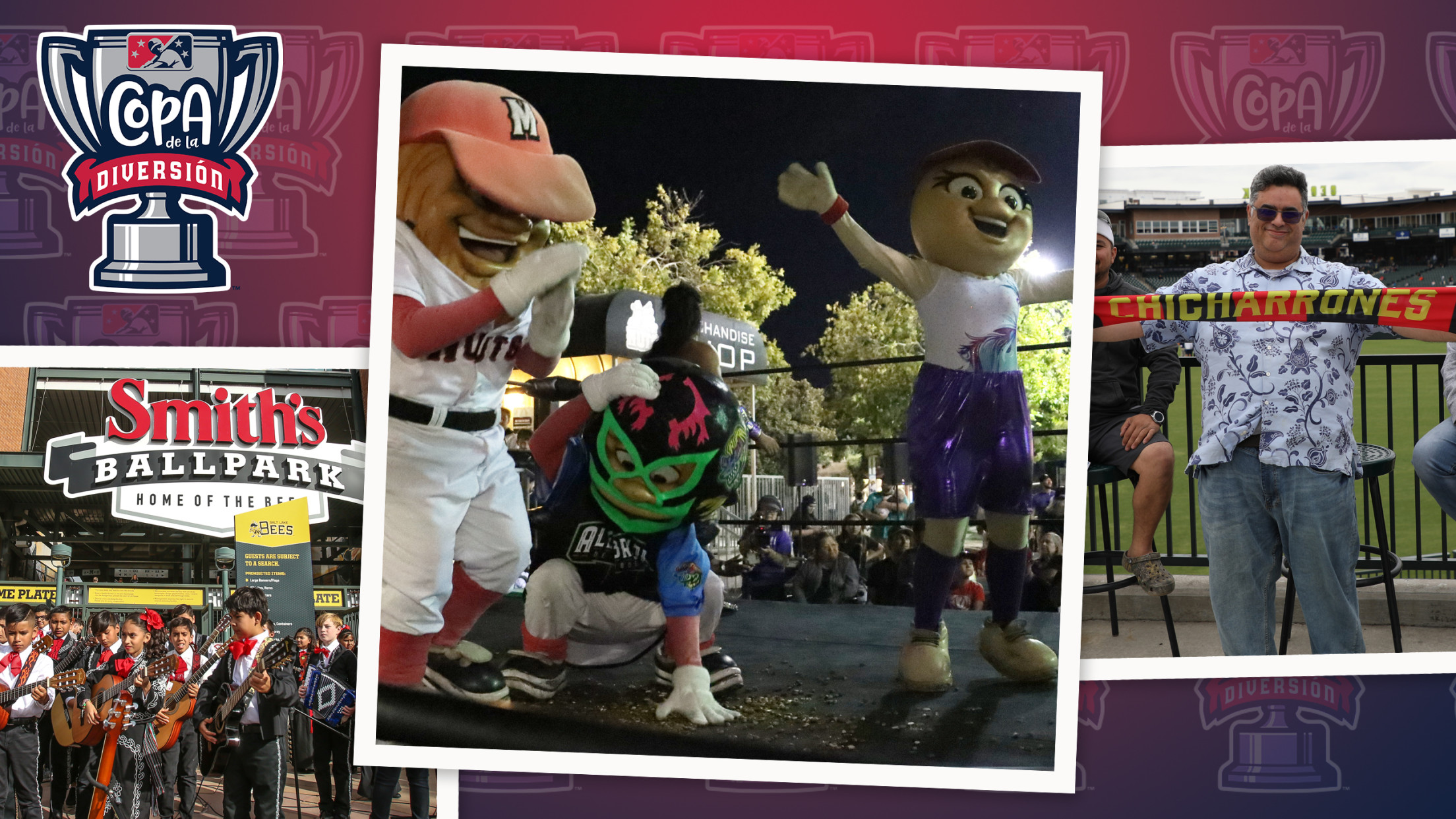 Each month, MiLB.com spotlights an aspect of Copa de la Diversión, Minor League Baseball's Hispanic fan engagement initiative sponsored by Nationwide, the program's official insurance partner. This edition celebrates the unique ballpark entertainment that lives up to the spirit of the Copa program. Check out our look at the similar
The best of the Mariners' Minor League ballparks
Historic features and nachos come together on road to Seattle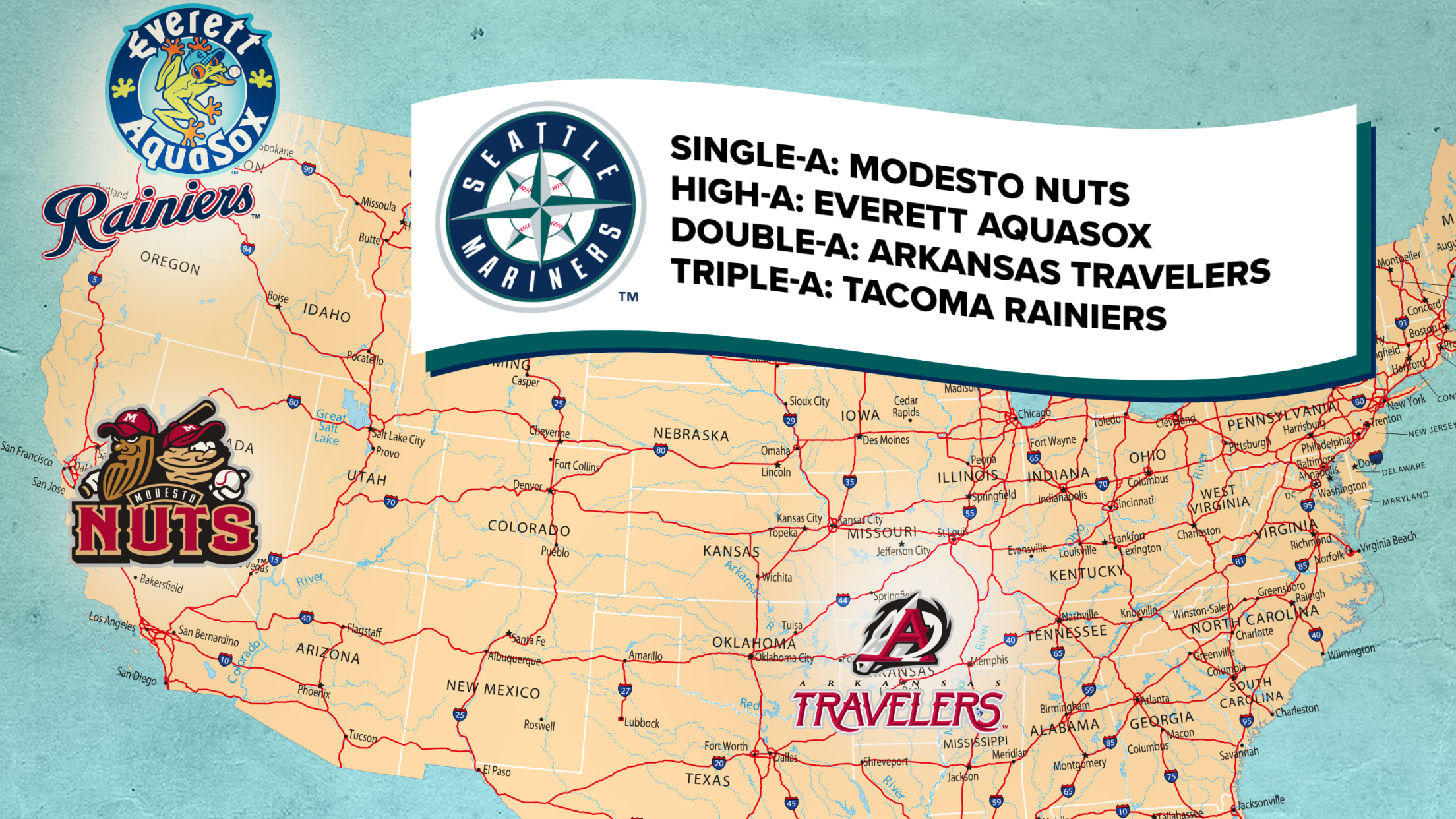 The Minor League Ballpark Guides series presented by Wyndham brings all the most fun features of Minors ballparks across America (and one in Canada!) onto your desktop, tablet or mobile device, whether you're interested in taking a virtual tour from where you sit or planning a trip to catch some
The Road to The Show™: Reds' Arroyo
No. 44 overall prospect finding his way in new organization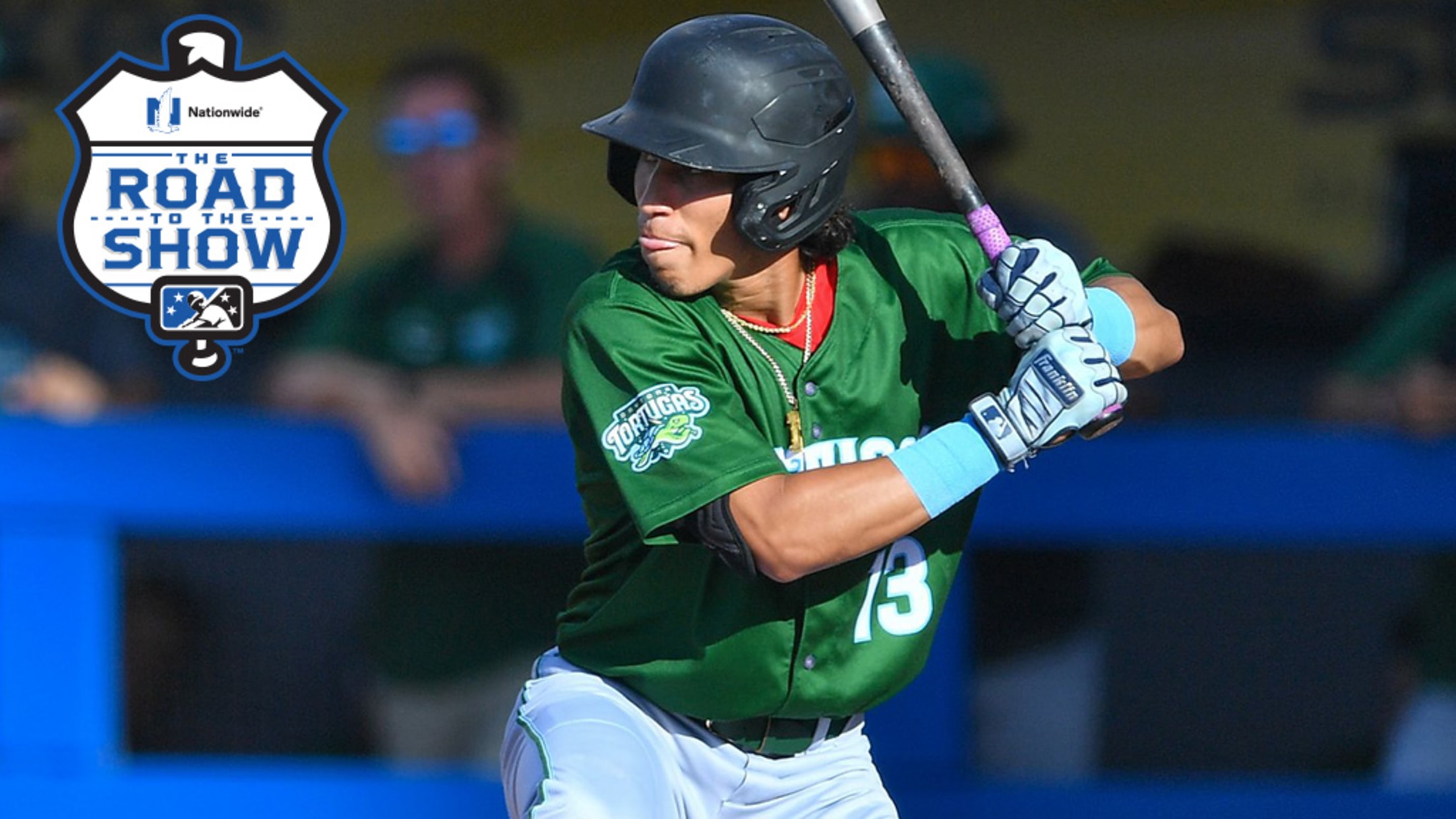 Each week, MiLB.com profiles an elite prospect by chronicling the steps he's taken toward achieving his Major League dream. Here's a look at third-ranked Reds prospect Edwin Arroyo. For more stories about players on The Road to The Show, click here. Edwin Arroyo's most impressive tool may be one he
From 'pure luck' to Latina leader
How Modesto's Hernández became a Minor League role model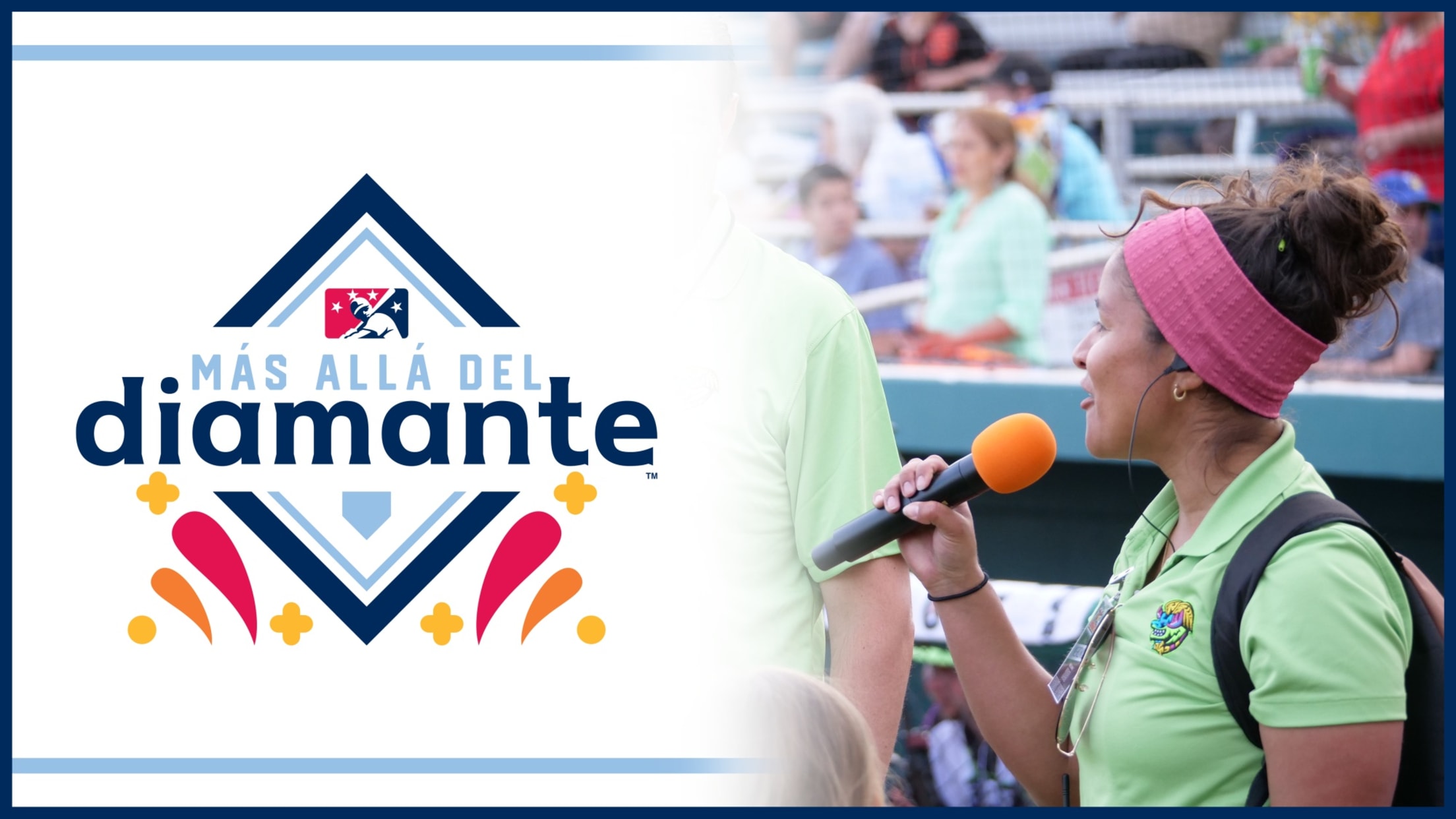 During Minor League Baseball's celebration of Hispanic Heritage Month and #ForTheLoveOfBéisbol from Sept. 15 - Oct. 15, Más Allá del Diamante will feature a Hispanic, Latino, Latina or Latinx leader from a MiLB community. In this edition, we visit with Verónica Hernández, director of marketing and promotions for the Modesto
De 'pura suerte' a convertirse en líder latina
Conversamos con Verónica Hernández sobre su rol en Las Ligas Menores de Béisbol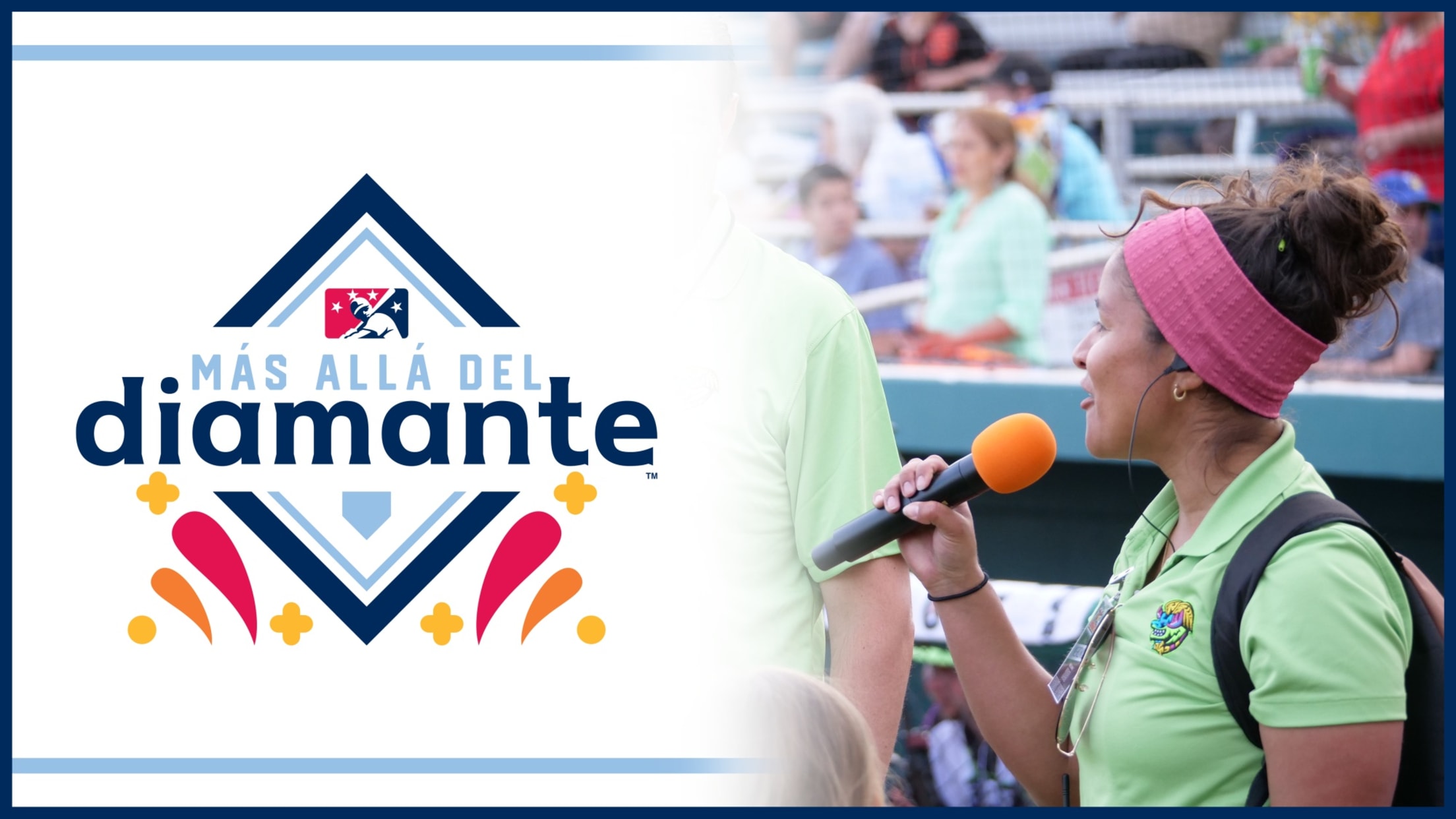 Durante la celebración de el Mes de la Herencia Hispana y #ForTheLoveOfBéisbol desde el 15 de septiembre al 15 de octubre, Más Allá del Diamante presentará a líderes Hispanos, Latinos, Latinas y Latinxs de nuestra comunidad. En esta edición, compartimos con Verónica Hernández, directora de mercadeo y promociones para los
MODESTO NUTS PARTNER WITH CRYSTAL CREAMERY & SUTTER HEALTH TO RECOGNIZE FRONTLINE WORKERS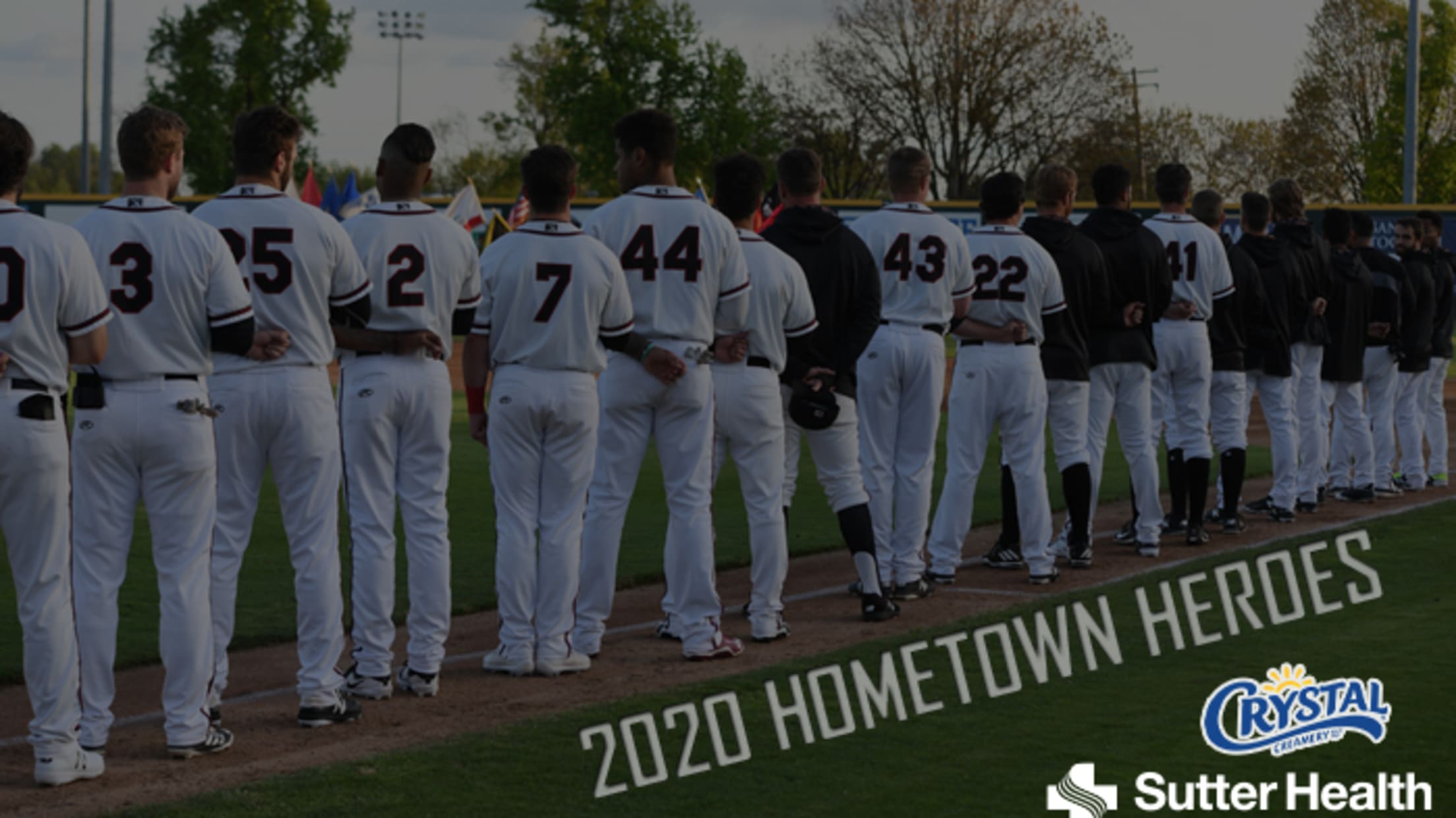 MODESTO, CA – The Modesto Nuts are proud to partner with Crystal Creamery and Sutter Health to recognize local Frontline workers as part of the 2020 "Hometown Heroes" promotion. During this pandemic, countless local heroes have risked their own well-being for the betterment of their community. These heroes will be
Modesto Nuts Join Minor League Baseball's CommUNITY First Campaign 
National Initiative will raise funds for Feeding America in response to global pandemic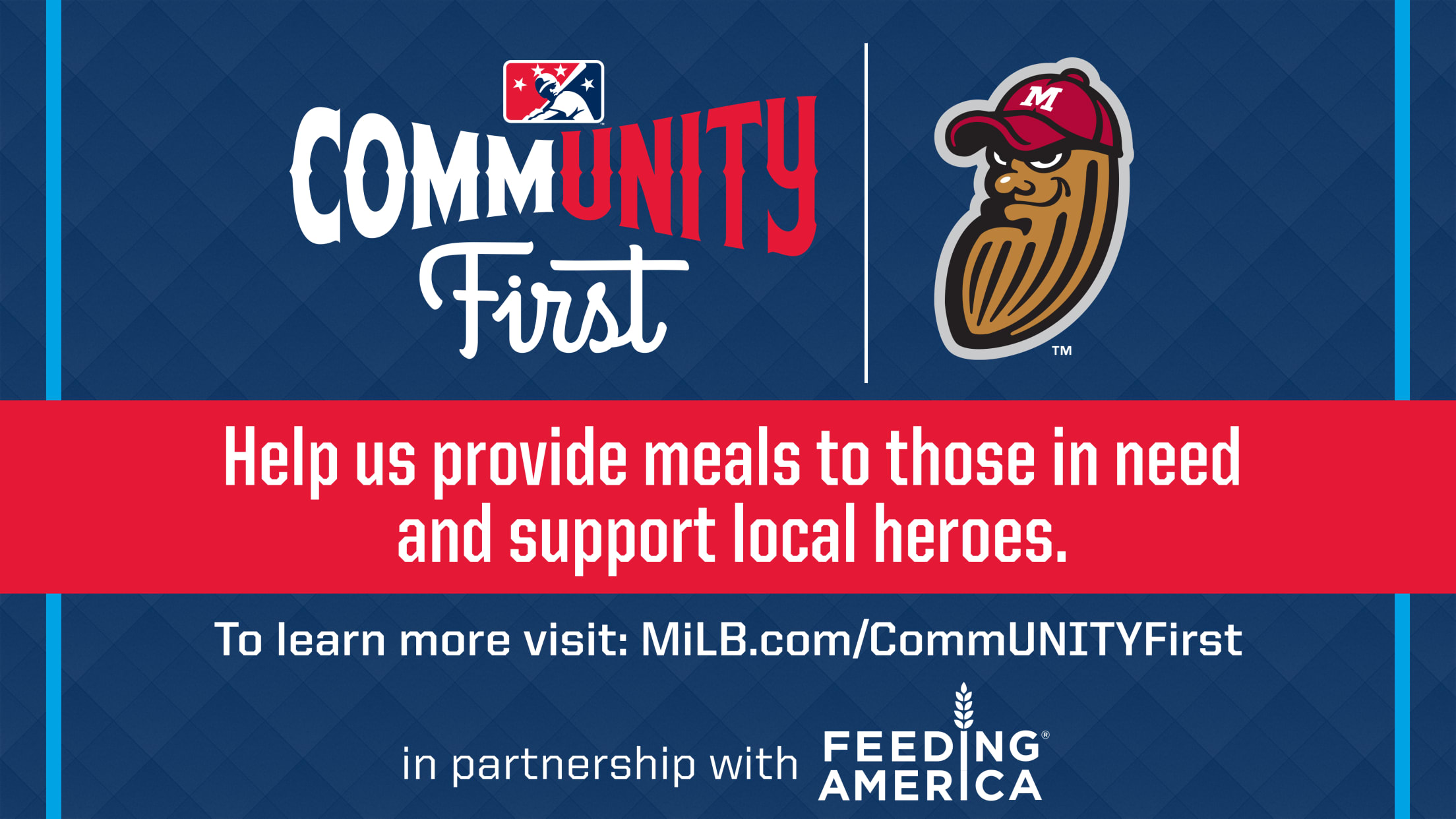 Modesto, CA, April 28th, 2020 - The Modesto Nuts today announced they are joining MiLB CommUNITY First, a new national initiative developed by Minor League Baseball™ (MiLB™) in conjunction with Feeding America®, to raise funds for local food banks and to honor individuals risking their lives on the front lines